I got a call from Express Scripts yesterday.
God, I thought I was done with those fuckers!
It turns out that my new Obamacare sanctioned, lemon scented medical policy apparently has some kind of alliance or affiliation with Express Scripts.
I told the machine "NO! FUCK NO! I Hate you People" and hung up.
I do hope they were recording the user responses. I'd love to be in the room when someone hears that response. I'm equally sure that they hear it all the time, given the number of hits my other Express Scripts posts get on this blog.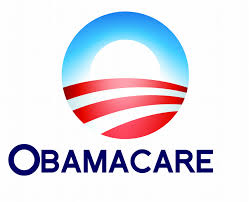 Express Scripts is not to be used, In fact, if my new Obamacare approved insurance policy forces me to deal with Express Scripts, I'll change insurance carriers.
That is how strongly I feel about Express Scripts.
These people are scum and their service is best thought of as a really, really, bad Indian call center for drugs.
You might get the right information or drug… But odds are better that you're going to get the wrong shit.
These are the people that sent me a cholesterol drug, which as it turned out I was allergic to and, oh by the way, was recalled because it was contaminated with ground glass.
Would they swap it? NOPE! The bitch on the phone actually said I'd have to put up with hives until I ran out of my 90 day supply.
I didn't know it at the time but hives can be very dangerous.
However since I'm also not a masochist I simply didn't take the drug. Then when the recall got announced on TV I called Express Scripts AGAIN and asked why the hell they hadn't contacted me about the contamination of the drug.
Their answer… oh that's the patients responsibility.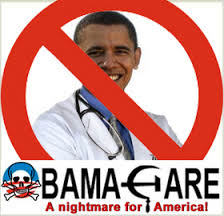 No, I will not deal with them, not now and unless I have no other choice, NOT EVER!
I'm contacting my Doc, to find out what it would take for me to get off the few medications I take.
Yes, I know I could simply stop taking them, but I'd like to do this safely and am willing to change my habits enough so that I could stay healthy and off meds hopefully for a decade or so.
Of course, this could mean Obamacare is working…
As I've said elsewhere, there wont be any death panels. There will simply be people that don't get the right meds, or effective treatments.
It will be totally random and take years for the Government to investigate why so many people are dying of "Illneses for which they were taking the correct meds."
The answer will ultimately be; players like Express Scripts and their crappy record keeping, horrible shipping policies, and sloppy fulfillment of prescriptions caused the death of thousands.
Then there'll be another decade of discussion and voting to improve laws governing big pharmaceutical distributors like Express Scripts during which thousands more will die.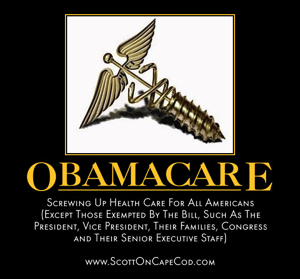 All the while players like Express Scripts will be driving real pharmacies and real pharmacists out of local neighborhoods and making a fortune doing it.
The inner city poor will be decimated first, when their neighborhood pharmacies close. Then it will spread to the suburbs.
---
Fight Companies like Express Scripts!
Refuse to cooperate, don't comply. Raise hell if your HR department even mentions Express Scripts. Tell your insurer that you don't want to have to deal with Express Scripts
If you're already stuck with these bastards, check every single prescription. Question everything about them, make them earn their money, tie up phone lines and don't use their website
Don't take their word for anything about generics, or drugs they substitute without talking to you.
Make sure they have cleared every substitution with your physician. In my case Express Scripts lied repeatedly!
They'd never contacted my Doctor about any substitutions. I'm not talking just generics, I'm saying Express Scripts changed the drug they sent me entirely.
RESIST!
Save your neighborhood pharmacy. Save your life.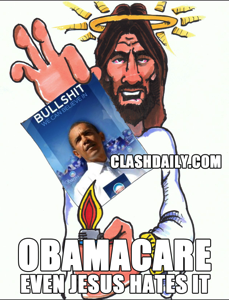 ---
Yeah, I'm passionate about it.
There's something to be said for walking into your local pharmacy and actually talking to a real pharmacist who has records of what you're taking and knows if you're looking at a drug interaction.
Express Scripts couldn't keep it straight, and I was using their automated reorder system.
That system was ALWAYS wrong! To make matters worse, the phone people aren't pharmacists and they have no better access to information about what they've sent you than their web site, which as I've said was always wrong.
Medications are serious business. Get the wrong combination and you wake up in the hospital. If you wake up at all.
Yet no-one you speak to at Express Scripts has any accountability or training to answer questions other than accounting related stuff.
Worse yet, if you have a problem with a medication, when you call your doctor you'll  have to read him or her the name of whatever it is you were taking because of the substitution some "Medical Board" made without actually examining or seeing you. Odds are they didn't bother to send him or her any information about what you're actually taking instead of what your doctor prescribed.
That of course presumes you can reach your doctor. What if you can't? What if the drug interaction is severe? Do you wait it out, or do you go to an Emergency Room?
I like being able to talk to my local pharmacist. I like being able to ask questions and appreciate being warned of potential problems to watch out for. I like being forewarned and being told what to do If X, Y, or Z happen.
There are some things that big nameless, faceless, corporations simply shouldn't be involved in.
Dispensing drugs is one of them.