Nothing to say.
Still looking for insurance that I can afford.
T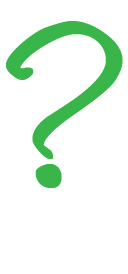 he search isn't going well.
On the one hand I'd like to be covered, on the other hand I have a fundamental problem paying another mortgage payment to have medical coverage.
The primary problem I have is this, with a mortgage I have something that's tangible. With health insurance I'm pissing money away to provide for coverage that I may or may not use.
At the rate I'm paying right now for COBRA, if I paid that same rate for 10 years it would come to $72,000 not including interest.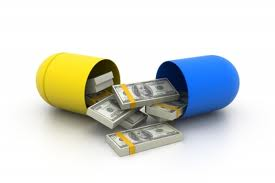 When the  men in my family break at end of life we don't typically last very long.
I'm actually fortunate in that as long as we stay active we live a long fairly trouble free life. Our sinuses are for shit but nothing is perfect.
When our time comes we tend to go out like Don Corleone in The Godfather. We're playing with the grandkids or great grandkids in the garden then we drop dead.
If I'm going to pay the equivalent of another mortgage, I might as well take advantage of the lower mortgage rates and buy another piece of property. At least I could rent it out and have an income, with a potentially higher rate of return.
I was thinking about it and realized that were I to go to a bank to apply for a mortgage for another piece of property they'd tell me I can't afford to make the payment. Yet our government says that not only must I afford the payment but that they will enforce it under the law.
It's a lose, lose proposition. If I were still in my 20s I'd be applying for citizenship in other countries. Not because I hate America, I love this country, but because I wouldn't be able to afford the cost of American citizenship as I got older.
Today if I could communicate with my younger self… I'd say go find a decent country with good people and a system that works. Move there, become a citizen and plan for a decent retirement.
I look at my parents and their retirement isn't at all what they'd planned for because they trusted in a system that didn't really protect them. Remember Enron? There were a lot of 401K investments that got wiped out due to them. Then just a few years later you have the housing implosion and the devaluation of their retirement savings has really cut into what they can do. I know they're on Medicare and Social Security I know they're paying for health care supplementary insurance I just don't know how long they're going to be able to afford it.
I've spoken to younger insurance agents who don't have health insurance because they don't have an extra 600 – 800 dollars a month in their budgets.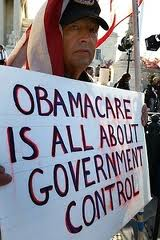 Yet in 2014 we're all supposed to be carrying insurance and we'll be penalized for not having a policy in force.
I'm still OK,  yeah I'm using my savings to pay the bills but I can go for a while longer with careful spending. I keep wondering how the hell can people less fortunate than myself come close to affording health insurance?
It really messes with your head. You want to do the right thing, but you can't afford to do the right thing.
Obviously if you didn't bother to pay for your housing, and didn't eat you could afford to pay for health insurance. Then you'd only have to worry about paying for health insurance for a few weeks.
This is seriously wrong. And yet the government is in a position to make us all face this choice.
I've said it before. Contrary to what President Obama would have us believe. The problem isn't that American Citizens are irresponsible about medical coverage. The problem is that health insurance companies and to some extent the medical providers are raping the American People.
If our government was truly interested in taking action on health care they'd address the source of the problem not penalize the victims.
Humm, I guess I did have something to say after all.