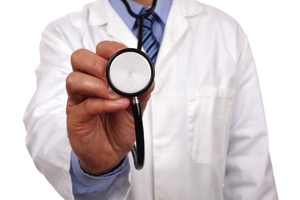 Got done at the Doc's.
(No Happy Ending!)
Apparently I was alive enough for the Doc to be confident that I wasn't going to drop dead in his office.
Yesterday was the first time that my Doc mentioned anything about politics. Apparently, he's still hopping mad about Trump. I told him I don't watch the News anymore, and joked, that it's obviously helped my blood pressure.
He asked how I stayed informed. I told him I read the news because it's a lot easier to limit my exposure to shit that pissed me off. He said what about Trump? I told him I thought Trump was simply the latest in a long line of politicians who as my grandfather used to say, "are all crooks and liars."
My Doc said he loved Obama…
I said I didn't love any of our politicians, because they all too easily forgot their job was to be in service to all the people. I'd be happier if they said what they mean, did what they said, and always put the needs of all the people who elected them, first.
There was an uncomfortable silence and we moved back into the professional comfort of the Doctor, Patient relationship.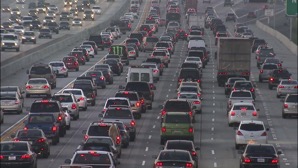 I was glad, because on Obama and the Democratic party, my Doctor and I are poles apart. That doesn't mean I think my Doctor is a bad guy, or necessarily completely wrong. I was however, suddenly concerned that he might just be so angry about the current state of our political system, that he might lose sight of the fact that I'm not a bad guy either.
In all honesty, we're both probably operating from misinformation and the truth is somewhere between our two points of view. More importantly, he's a good doctor and someone that I value having in my life.
I guess I valued the relationship we've built over the years more than the desire to swing him over to my opinion. I suspect that he may have reached the same conclusion.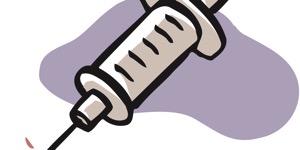 All I can say is that I'm really glad that my hunger hadn't reached the point that I wasn't thinking. Otherwise the situation could have gone badly.
I'm really sad that the political polarization in our country is permeating into every aspect of daily life. Politics used to be something you bitched about in a bar with your friends, half drunk. Now it's almost everywhere and 24/7. I mean who gives a fuck? Those assholes in Washington and the Statehouses across the nation are more than likely in someone's pocket. The only voice we have is voting and that voice is growing weaker each election cycle. It's been demonstrated that elections can be affected, not only by foreign governments, but also by a media who is not adhering to good journalistic practices. Thank goodness I thought this instead of speaking it.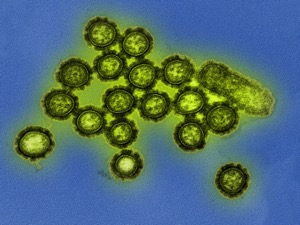 By the time I was done, I was starving. So I thought I'd head out to get something to eat immediately. Traffic was a nightmare! After sitting on the freeway, (Thats a mis-named thing if ever there was one) for about 45 minutes I noticed I was close to a place I used to have my hair cut. I figured, "What the hell," and pulled in. They had an opening and soon I was in the chair having my mop cropped. Still very, very, hungry.
WOW! The prices had gone up… Should've checked that before I sat in the chair. A couple of years ago the prices were obscene, NOW, the prices are astronomical! Grrr!
Why is it that you can't get a decent haircut at a reasonable price anymore? I don't want anything fancy, I just want consistent. I've tried many places in Escondido & San Diego and you're lucky if the same person is working at the place from month to month. The phenomena isn't limited to San Diego, it's everywhere. I was noticing it long before I moved out of the OC / Riverside area. I don't like clipper cuts, I like scissor cuts. Clipper cuts accentuate the cowlicks I have and frankly, I could probably give myself a clipper cut.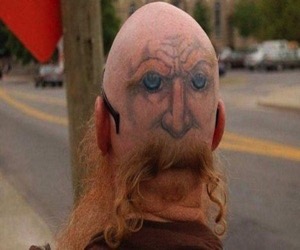 Anyhow, the stylist did a pretty good job, at least it's workable. Maybe I can find a hairburner in San Diego that can maintain the cut. If that fails, I'm going to be heading to a stylist in Beverly Hills that comes highly recommended by several friends. Who, believe it or not… is cheaper than the place I was at yesterday.
Still hungry, I get back on the misnamed road called a freeway. Traffic was better and the further I got out of southern OC the better it got. Pretty soon, I could see the mountains I call home.
Got in the door, started wolfing down junk food, then started laundry.
Shutting down the irrigation system had to wait until today.
However, I'm moving very slow today. Maybe the flushot I got yesterday. Not that I feel sick, but I do feel super tired. That's probably the immune response kicking in, creating antibodies to fight off the faux infection. It'll pass in the next day or two.
Gotta get a move on, the day is passing and I'm done with the weeks laundry.
Have a great weekend.