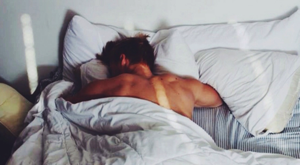 It's my weekend.
I slept soundly, and late for me. It was 5:00 when I finally woke up.
I lay there in bed enjoying the contrast between the cool air in the room and the warmth of my bed. My morning wood put a smile on my face, it was nice to just "Be" for a while.
I'd silenced all the electronics the night before, so there was nothing of the modern world to drag me into my day.
I dozed off & on until about 5:30 then got up made coffee and took a long satisfying morning piss. That's a highly under-rated experience that we often miss in our rush to get ready for work and get out the door.
As I get older and the world gets more complex, I find that I'm appreciating the simple things in life.
I don't have to be anywhere until my annual physical at 11:20 am. That's the good news, the bad news is that I can't have anything to eat, and no sugar in my coffee until afterwards… Grrrr. I'm going to have to work very hard to not be "Hangry".
By the time I'm finished at the Docs office it will be the middle of the lunch time rush and I'll be ravenous. The Doc usually has some kind of munchies around his office maybe i'll make do with something from his place until after the rush then stop for a civilized meal.
A civilized lunch is something I rarely get these days, so I'm looking forward to that.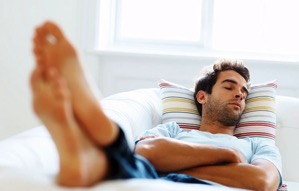 I have mixed feelings about seeing the Doc. On the one hand I don't see him that often and am generally healthy, so our visits are pretty mellow.
On the other hand…
Well he's gonna do the ol finger up my butt trick. Meh, gotta be done. I just feel like it should have a "Happy Ending". I mean he's gonna push and prod a part of my anatomy that is involved in happy endings, so I figure In (ahem) for a penny, in for a pound.
At least I'd leave with a smile on my face!
I don't mean that disrespectfully toward my Doctor, I just feel like the indignity of the situation should have an up side.
From there, the plan is to meander home to the mountain where I'll do a mountain of laundry, and shut down the irrigation system for the winter. The irrigation system shutdown shouldn't take more than 30 minutes.
After that I'll probably nap. The laundry won't need me hovering over it. I'll set the computer to do most of the monthly maintenance on the home network automatically. It'll ask me for help if it encounters anything out of the ordinary. The washer and dryer will do their thing and beep at me when they're done. So I can put on some favorite music and just relax.
Friday, I'll slug my way 100 miles back down to San Diego and get ready to start the work week. But that's still a day away, so I'm not going to think about it.
Have a good day