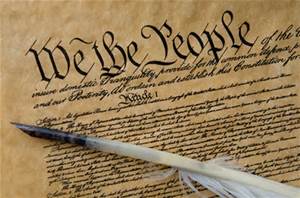 Which I should add is technically what you're engaging in when you protest by marching, and holding up signs expressing your opinions.
This is part of what the First Amendment is about, and is one of the most cherished rights we have in America.
Amendment I. Congress shall make no law respecting an establishment of religion, or prohibiting the free exercise thereof; or abridging the freedom of speech, or of the press; or the right of the people peaceably to assemble, and to petition the government for a redress of grievances.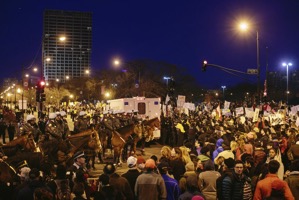 However, once your start throwing punches, vandalizing property, tossing bricks, burning down buildings, or stealing cases of tampons because that's all that was left to take from the CVS… Well you're no longer engaging in free speech; now you've just become a bunch of thugs, and thieves.
They used to teach this stuff in school. It was called Civics. I remember having Civics classes off and on throughout Elementary, Junior High, and High School.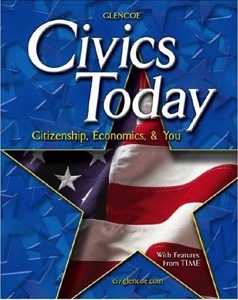 Of course, for the most part… I ATTENDED school and learned enough about the workings of our government to be able to operate in society. (Stuff like stop when the cops tell you to, don't steal, vandalize, rape, or otherwise harm others, be polite and let others have their say,
Apparently, that educational effort was lost on the crowds rioting in Chicago, or the idiot young adults on college campuses today.
I digress.
If Donald Trump wants to speak, he has every right to do so. Just like you. The same goes for Ben Shapiro, or Milo Yiannopoulos events on college campuses.
If you get tossed out of an event where other people (equal in their rights to you, by the way,) have PAID or chosen to hear the speaker, then I see that as perfectly fine too.
If you're going to disrupt an event that others are interested in attending, you special snowflake, are the aggressor, not the crowd. You had the option not to attend a rally, or speaking event, and you chose to attend and be disruptive. You also had the opportunity to leave if / when you found the topic of discussion offensive.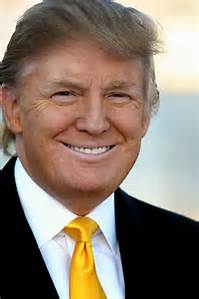 Here ends your lesson on Free Speech and the first Amendment.
Perhaps tomorrow we'll move on to freedom of religion, and how Islam, must be equal to Judaism, Christianity, Buddhism, or every other religion, or the choice by some people to not believe in a higher power.
I know it's hard for some people to understand, but no religion or belief system is to be treated as superior to another here in America. I promise, I'll use small words.