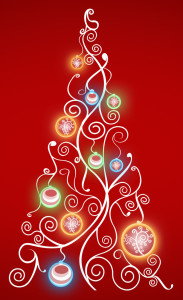 WOW I needed that!
For many years now, a very good friend and I have been having an annual Christmas expedition.  This year getting away from the house was a welcome and much needed relief.
Somehow our once a year trip always goes off without a hitch.  This year no exception. As in the past several expeditions, all our shopping is accomplished in a single day. The tradition is to fortify ourselves with a little alcohol, a good lunch then shop. Then snacks, then more shopping then yet more shopping and the whole time we're laughing and enjoying our time together.
This year my friend went above and beyond the call of duty and were it not for his expert driving I would probably have given up and gone home.  There were way too many cars, way too much busyness, and too dang few parking spots.
I don't know if my friend knows how much I appreciate his efforts yesterday, but he and his other half deserve a round of applause and my profound and deep thanks for helping to make a wonderful Christmas for me.
Driving home I had a smile on my face that couldn't be jackhammered off my face. I'm still smiling and it's not from Alcohol It's from joy.  I had such a good time this year that I'm looking forward to next year. My friend probably cringed at that, because it means putting up the Christmas tree. (But you do such a beautiful tree, and I've got a couple of laser pointers that might help!)
I can tell you, absolutely nothing beats love, kindness, and having truly outstanding friends. Except perhaps spending a day laughing your ass off with them.
I hope each of you has equally awesome people in your lives.