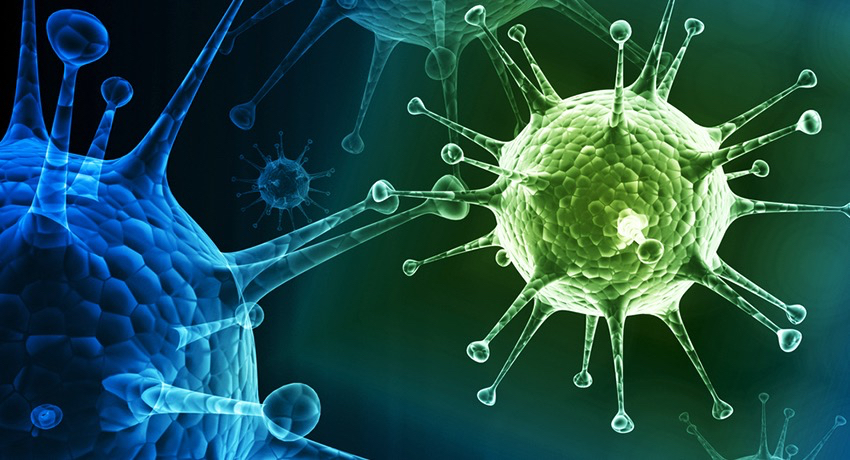 For those of you that have The Cold. I give you hope. The light you see glimmering at the end of the tunnel is not necessarily an oncoming train or "The Light" you're supposed to go into when you die.
After two weeks of misery, today I'm finally feeling more like my old self.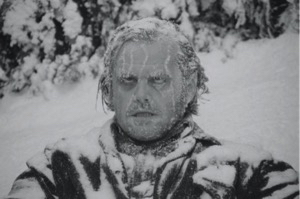 This has been the worst cold or flu I've had in many years. And to add a little spice and variety to the wonder that the virus brought into my life. The damn thing was morphing as it progressed. It's a tease too, I'd start to feel better, then wham! A whole new set of symptoms. Then about the time my body would get a handle on those symptoms, pow! Something completely new.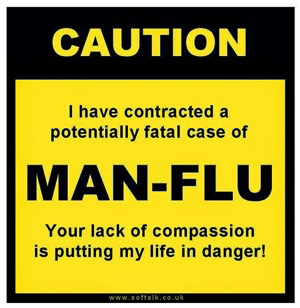 Over the past two weeks, I've been chilled to the bone with my teeth chattering in a sleeping bag, while the ambient temp in the house was 70° F. I spent a couple of days where I was too hot with the temp in the house at 65° F. I've had my joints ache so bad it was agony to move my legs. That was followed up with body wide cramping of all my muscles. Through it all, my sinuses were producing all manner of gothic horrors (I had a club handy just in case the kleenex started moving!) and the coughing and hacking left my already painful ribcage feeling like I'd been in a violent car accident.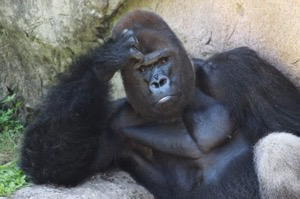 How do I know I'm on the mend? The same way every man knows they're getting over something… I'm thinking really dirty thoughts and want to just get NASTY.
Ladies, that's the way we work… As we get sick we want to screw because we know we'll feel better for a little while and if whatever we're coming down with kills us, well at least we went out on a good note.
All men want to have an unseemly grin on our faces in our caskets. I personally want to have a dirty smirk so locked on my face that my mother would blush and my spouse can't have it jackhammered off. I want my last hurrah to be etched on my face and so dirty that folks seriously consider a closed casket. For the sake of the children, don't ya know.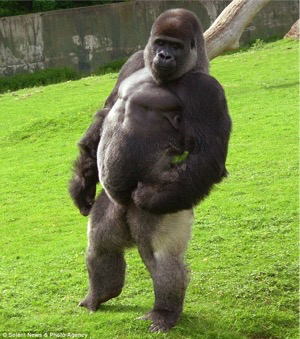 Once we survive the disease, we want to screw to declare to the world that we're awesome, victorious, and our genes are worthy. Besides it makes us feel better. ( are you seein a theme here?) Ya just have to picture a big silver back gorilla and you've got a snapshot of us and what makes us tick.
So, I'm off to pound my chest, or whatever else seems appealing.
Don't give up hope, The Cold doesn't last forever.
It just seems that way.