I scanned the headlines over my first cup of coffee this morning, and thought, "Nothing New."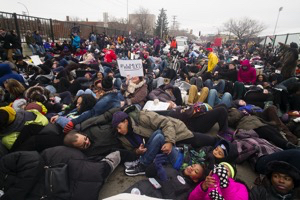 Then it hit me I've become inured to the humdrum normalcy of protests, active shooters and people being insane.
I'm amazed how quickly that happens.
Black Lives Matter are still protesting. Even with the addition of Jesse Jackson and the events in Chicago, their protest didn't even cause a twitch on my radar. I still believe that as a group they're pretty irrelevant, their point is overblown, and the movement itself is built on a narrative of lies.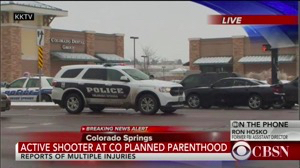 Ironically, the one shooting that BLM might actually have a valid point about is the Chicago shooting. Unfortunately, their constant droning over black men that actually did take the cops on, and lost, has overshadowed potentially valid cases of police crossing the line. Which suggests that there are probably not as many cases of "Cops gone wild" in the United States as the BLM movement would have us believe.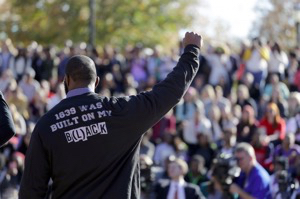 An active shooter in a planned parenthood clinic in Colorado didn't cause much of a twitch on my radar. What did catch my attention was that LAPD heightened security around all Planned Parenthood Clinics in Los Angeles. Uhh LAPD I think, regardless of what the Southern Poverty Law Center would have you believe, Pro-Lifers are probably not as likely to execute co-ordinated terrorist attacks as say, Daesh.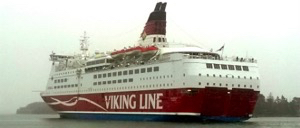 The insanity on US college campuses isn't causing any twitches either. There have been reports of "Troll" sites setting up White Safe Spaces on the internet. Turns out the "Troll" sites are actually real. Many of them have been set up by non-white students out of concern for their white friends, who have weathered hostility and have no places to even discuss their concerns or feelings.
The investigation into the Paris attack continues. Brussels was locked down for much of the week. Sweden and Norway have announced that they are going to reduce the number of refugees they accept. Since Sweden is at maximum capacity, I was wondering how they're going to accept anyone else at all. Then I read Swedish authorities are considering renting cruise ships to house the refugees. Once again, I wonder if I could be a refugee. Cruise ships? Ski Resorts? Beautiful forest retreats? Sounds like a nice situation to me.
The thing that blows my mind about all of this is how easily and quickly so much becomes… if not unimportant, relegated to the background noise of our lives.
I suppose it's a function of the over-saturation of media in our lives. That's what I hope it is, I'd hate to think that I can become jaded after just a few news cycles.