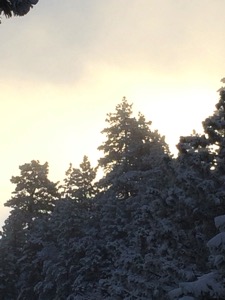 While I could have gone off the hill Monday and I was scheduled to, I decided to stay home warm and safe.
I'm glad I did, it snowed most of the day.
I drank tea tried to write and failing that blogged a bit.
Then I yelled at a lab for screwed up accounting. I really lose my mind over late notices, especially when I've paid the bill they're bitching about 2 weeks before the date of their nastygram.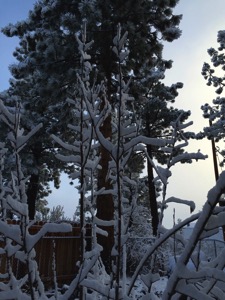 But mostly what I did on Monday was either watch it snow or shovel the snow from the driveway, and tweak some websites.
Here are some pictures for you to enjoy.
Don't bother coming up here to play in it… We're hosing our side of the mountain down with steam so it'll be gone soon!
Not really but that's the PR we're putting out to keep folks from over-running us like they did on Jan 1st.