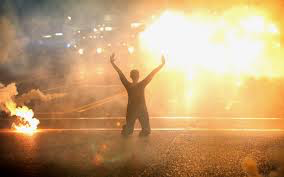 By now we've all heard that Ferguson is essentially in a panic, (or so the main stream media would have us believe) and that regardless of the Grand Jury's decision there is going to be rioting, looting, demonstrations, and all sorts of mayhem. I strongly suspect that Wilson will be indicted, not because of the evidence but out of fear of the looters and damage that will be done to the community if the Grand Jury doesn't indict him.
I feel sorry for officer Wilson, his life will never be the same, his life was forever altered the moment he encountered Michael Brown. When officer Wilson fired his weapon even, without the controversy Wilson himself was irrevocably changed.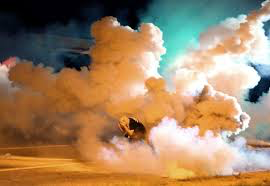 I've personally witnessed the grief, guilt, and depression that follows an officer involved shooting. What no-one sees is the officer's torment and second guessing themselves. "Did I do the right thing? Was there an alternative? Why did I have to be on duty then?" If the suspect dies, there's this; "My God, I just killed another human being."
I've held a cop in my arms while he cried. I watched a kangaroo court of "Justice" destroy him and his wife.
Even after the inquest determined that the shooting was justified and in defense of he and his partner, his career was destroyed… sacrificed on the altar of Politically Correct bullshit, in the wake of the Rodney King riots.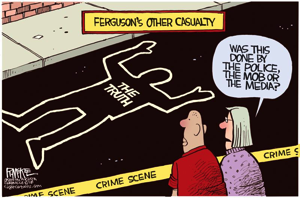 My friend was never right again, his relationship with his wife was almost destroyed, certainly it was permanently altered. That's what's not covered by the media.
When he moved to a new city, he became a heavy equipment operator trying to pick up the pieces of his life I realized for the first time; Lady Justice is lying on the court house steps beaten, bloody, and raped
There is no law or justice, when the whims of public opinion rule the day.
---
I may write more after we hear the decision.
I'm surprised that the Grand Jury didn't indict officer Wilson