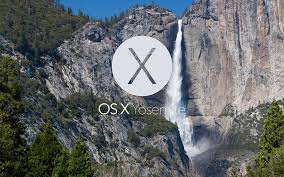 Ok, Perhaps I am a fan boi.
I downloaded Apples newest OS today and it installed without a hitch… so far as I can tell.
Yosemite is awesome, flat and fast.
I've never had an OS update that was faster than it's predecessor and I'm kinda digging this.
Obviously there is a lot more to investigate but honestly, in this full OS Upgrade thing, Apple is king.
I'm looking forward to the integration between the Computer, the phone, and the iPad. All that stuff should be implemented fully on Monday when the IOS update to 8.1 happens.
In the mean time, I get to explore a new Mac OS.
Happy Friday!