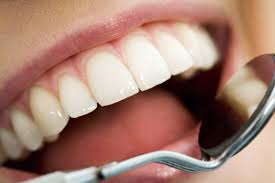 I'm sitting in a Starbucks having a Cafe Moca.
I just had my teeth cleaned and went through a full exam without the sword of a root canal hanging over my head.
Now that I think about it, a Cafe Moca right after a teeth cleaning might not have been the best idea but what's done is done.
Oh well!
I can say this, the new dentist is awesome! The office is called Winning Smiles and they're dang good. Of the two root canals I've had in my life, the one Winning Smiles did was fast, (in & out in a day. FINISHED). The staff is kind, and they know their stuff. The root canal specialist is without question one of the best.
Dr Finazzo is personable, gentle and concerned about the patient. And he's a totally straight shooter. He'll tell you what he thinks is best for you and he'll give you options.
If you're near the Fontana area it is totally worth it to go to Winning Smiles.
These folks deal with the local hockey team. Think about that for a moment…

If you're looking for an awesome dental office…
Go see Winning Smiles!