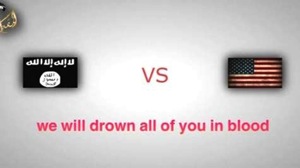 With the latest beheading atrocity committed by ISIS I feel absolutely confident in stealing the phrase from Spartacus.
Kill Them, Kill Them All!
Kill them to the last man, Kill any of their kind who even reach for a weapon. Destroy this cancerous infection utterly.
Human rights, fair play, truces, treaties, and parley be damned. No mercy, no rules, no kindness, and no prisoners!
These FUCKS! Claim they're already here, and due to our lack of diligence they probably are. I can only imagine the blood bath that will start when these animals bomb places in America.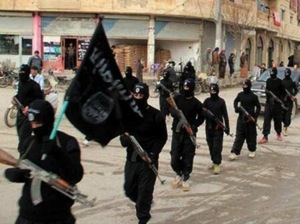 It's entirely possible that we'll see xenophobia the likes of which even Hitler was afraid to dream of. But I don't think it will be camps or gas chambers. I think it will be open season, and the good and innocent will be swept away with the evil and corrupt.
Imagine Ferguson on steroids. Imagine pissed off people, a MOB going house to house hunting anyone that is different, but especially targeting Middle Eastern people.
If that's what we as a people want, then let President Onumbnuts keep playing golf. How many vacations have the taxpayers paid for this year?
We must take the fight to ISIS. We must make an example of them, we must leave a trail of dead bodies all the way back to Syria and if necessary, beyond. Once and for all we MUST make the price for their kind of violence simply too terrible to contemplate except as a blood soaked memory.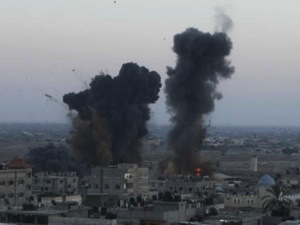 Based on the actions of ISIS or ISL or whatever they call themselves this week, Islam is not a religion of peace. Islam is not a religion of light. Islam is a path that leads only to the grave.
Before Islam, Baghdad and the fertile crescent were beacons of literature, science, poetry, philosophy, and mathematics. These people were artists, craftsmen and scholars.
For the past 1500 years they've done absolutely nothing to benefit humanity. They threw all their enlightenment away to follow a retrograde, barbaric, religious cult. Now these savages seek to drag the rest of the world back into the stone age with them.
I for one have no interest in sitting in my own filth, dimly remembering when we were a technological species. All the while hoping that I didn't do anything to make the Imam angry enough to have me killed. God forbid, I should ask a question of the O so enlightened caliphate.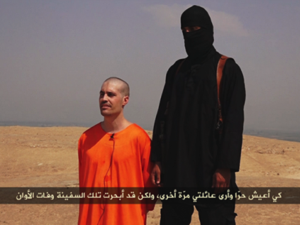 I do not wish to see my nieces and nephews have the hope, intelligence, and enlightenment drained from their faces.
These barbarians have left us only one option. Annihilation
If nukes aren't an option, drop a million pissed off armed Americans in Iraq. Tell them, there's no bag limit, and for every ISIS kill they'll make 2000.00. Provide Booze, ammo, food, and water, with those odds, I don't give ISIS two weeks.
Kill all the members of ISIS, feed their worthless carcasses to pigs then shoot and burn the pigs.
No Mercy, No Compassion, No half measures, and especially NO reporters. What's done to ISIS in the desert, STAYS in the desert.
Yeah, beheadings tend to sour my mood!
---
Jihadists in general should realize that when the American people unite, focusing on the single goal of destroying Jihadis, there will not be a hole deep enough anywhere on the planet that they can hide.