Occasionally, I'll wander through adult ads.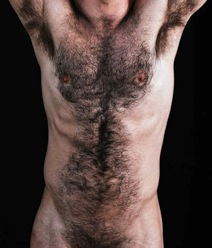 What I'm looking for is people with a similar mindset to my own, for friendship.
There are a LOT of flaky fuckers out there! To most of you, that probably comes as no surprise.
One of the things that has recently struck me as weird is how many ads apologize for specifying a racial preference.
OK, ok… some of the ads I peruse are FWB (friends with benefits) in nature. Hey some of the kinky stuff people are into is amazing! I wouldn't mind someone that I could hang out with and have some more intimate fun with.
I've noticed this growing trend to say something like;
"I'm a white person looking for other white people. I'm not into black, asian, or hispanic, sorry that's just my preference."
I'm frankly confused by this apparent need to apologize for stating a preference.
I personally am not attracted to fat white people, or people with poor hygiene, or people with heavy tattoo work. I make no apologies for that. I'm also not attracted sexually to black people and it's a very rare asian or hispanic person that I even entertain a vague sexual thought about.
SO What?
Just because we're forced to live in a kumbaya "We have to love everyone, and everyone should feel good about themselves" mediocre country, doesn't mean that I have to share my friendship… or my bed with everyone.
When I talk about being someones friend it's not in the fair weather sense.
I'm not particularly needy I can be quite content on my own. That doesn't negate the fact that I'm a social animal and would appreciate the companionship.
I want to build my circle of friends. I can be a very good friend, you know… the kind of person that you can call at 3 am to pick your drunken ass up at a coffee shop or some chicks house when things went badly.
I expect the same kind of reliability of those that I call my friend too.

When it comes to sex… I try my personal best to never be mediocre about it!
There is absolutely nothing wrong with stating your racial preferences right up front. It saves everyone time, prevents misunderstandings, and potentially hurt feelings.
This is not being a racist!
How the hell are you going to perform in bed with someone that you're not the least bit attracted to?
I suppose if I were an Escort or prostitute I wouldn't have any ground to stand on. Mainly because I'd be in love with the Green color of Money!
But in my personal sex life I can afford to be picky.
So lets all grow up and stop apologizing for shit that you can't change and accept that all of us have likes and dislikes and there's nothing wrong with that.