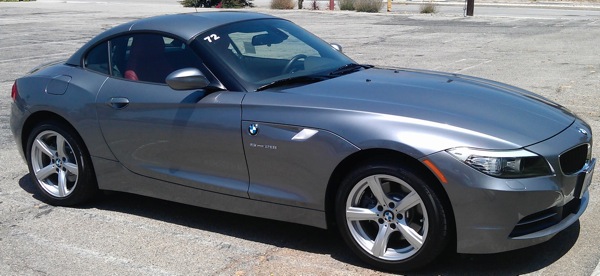 Had my car in for routine service yesterday.
And the dealer gave me this very fine ride.
I had a blast with this little beauty for about 6 hours.
This is about the same wheelbase as my 1 Series maybe a tad shorter. Surprisingly the trunk is almost the same size as mine. Even with the top down.
Yes, this is a hardtop convertible and the top drops or raises in less than a minute.
There is almost no room behind the seats. So unlike my car the only storage is the trunk.
My rear seat is almost useless for carrying people but it's handy for trips and the occasional bag of whatever.
However… I could very easily see myself with one of these, say in the 3.0l injected version. Of course fully loaded, one of these is way out of my price range right now.
Guess I'm going to have to get rich quick!