T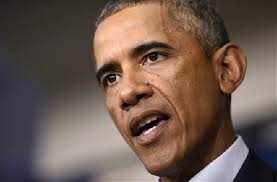 he president has called for calm, and trust in the face of ebola.
He's cautioning the American public not to give into hysteria.
Really?
Mr President, perhaps people would be more willing to trust you, your administration, and the government in general if you hadn't lied to us again and again.
Just a few weeks ago you and the CDC said that ebola was hard to catch. Then we have someone come in from a country that honestly should have been on a restricted travel list and he's sick. Then he's at a hospital and dies, now two nurses have tested positive for ebola.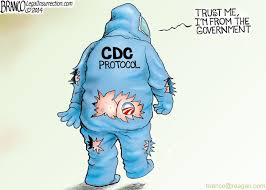 So Stompie, is this disease hard to catch or has your arrogance already killed thousands?
The math of a simple geometric progression is scary enough, but the potential for spread of this disease in a densely packed locale like a city is terrifying, especially since the fixed ratio is likely to be more like three or four if you account for family units or co-workers.
Most people think of the series 1, 2, 4, 8, 16, 32, 64, 128. That's a fixed ratio of 2, a fixed ratio of 3 yields something like 1, 3, 9, 27, 81, 243, 729, 2187. A fixed ratio of 4 gives you 1, 4, 16, 64, 256, 1024, 4096, 16384.
It's not unreasonable for the American people to ask if the genie is already out of the bottle. A sick nurse, on two flights in a closed environment at close quarters with a minimum of 140 other people… Gee, that sounds like a freaking party! Sign me the fuck up! I'm surprised as hell that others aren't showing symptoms, but the incubation period is still young!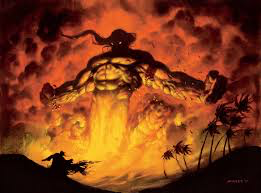 You said, Mr. President, that you didn't think we'd need an ebola tsar, yet you've assigned one.
You said the CDC had it under control, but they've said they screwed up.
You've said that the troops we're sending to Africa to battle ebola will not have contact with sick people, but now we're learning that apparently they are going to be assisting sick folks in the temporary hospitals. What are you going to do if our troops get sick? You're needlessly exposing our troops to a situation that they shouldn't be in.
You're concerned about imposing a travel ban because we need to help the people of Africa. You've told us that a travel ban will harm the people of Africa by restricting the flow of aid, that's dishonest on it's face. We can send all the aid we want to Africa, we just don't have to allow anyone from the restricted areas to COME HERE.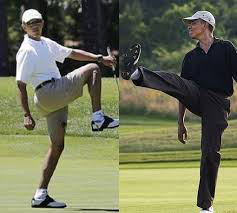 Your Oath of Office says you'll put the needs and safety of the American people first. Imposing a travel ban is a simple direct way to do that, as is closing our southern border (which you have consistently FAILED to do.)
We won't even discuss your failure to take, ISIS or as France has decided to call them Daesh, seriously, or your subsequent authorization of bombing in Iraq and Syria.
Really President Stompy, Why should I or the rest of the American people trust you?
I'm not hysterical about ebola. I'll tell you this, I'd think twice about getting onto a plane right now.
I've caught the flu more times than I can count on planes. The flu is a pain in the ass, ebola is worse so if I don't have to fly, I'm not going to.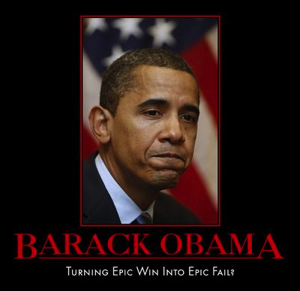 Technically I don't even have to fly to get ebola. I can simply kiss someone that was on a plane and who now has flu like symptoms, its flu season we'd think nothing of it, and we'd probably wait to get treatment because a lot of us are still having so much trouble with our medical insurance that the concept of seeing a doctor is simply too daunting. The delays in seeking treatment, could result in more exposure, and the spread of the virus before it was even reported in a particular area.
This is because Mr. President, you've failed… again, to put the safety and wellbeing of the American public first.
You may well have created an America that rivals third world cesspool countries, time will tell. Regardless, your presidency will be one for the history books.
Congratulations!