Yeah, it's raining in Southern California.
I'm not complaining at all. It could be snowing in which case I'd have a heck of a day ahead of me.
It's been raining since last night, I don't even know how much snow I'd have been looking at having to clear if it had been cold enough to snow.
Fortunately, it's been in the 40s here so not only do we get that nice sound of rain on the roof, but it's also cleared most of the snow and ice that remained on the street.
I like snow, but I love rain.
This has been an abnormal California rain too. It's been real rain… not that stupid misty piss that we usually get.
This has been the kind of rain that would rinse the dust off your car instead of turning the dust to mud. Unfortunately my car is in the garage…
I'm noticing that some of my neighbors trees are greening. No leaves yet but the bark is taking on that green hue that heralds the coming of spring.
Seems a bit early but it's the trees problem not mine if they bud early.
---
I just killed another social media account.
This one was a more male oriented site. I woke up this morning to a half a dozen "buddy" requests, and a "Free" 3 day trial.
I was a member but not a paying member. This was the first time in a long while that I'd been able to wander to all the areas of the site.
In my wandering I discovered a few things.
My profile picture was not me. WTF?
The country and state associated with my profile wasn't correct and after fixing it 3 times only to have it randomly change to some other country I gave up.
Then as I was looking at the buddy requests, I noticed that most of these "People" didn't have completed profiles.
Then I noticed that they had "Buddies" that were the same as the "Buddies" I had and that in any cases the "Buddies" had the same pictures associated with 4 or 5 different profiles.
The more I poked around, the more things just didn't add up.
This site used to want something like $90 a year to be a member. Recently I'd noticed that they were only asking for $25 a year and that the "Buddy" notifications were coming in every day.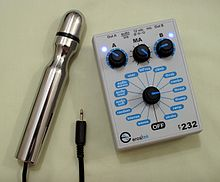 Don't get me wrong, I'd love to get wild and nasty and I might even pay $25 a year to meet up with some similar minded individuals.
But I'm not going to pay any amount of money to be inundated with computer generated friend requests. From profiles that aren't real.
Heck I can wander out to half a dozen free porn sites to enjoy computer synthesized stimulation.
Not that theres anything wrong with that… But if you're looking for friends, and / or playmates you'd like to know that you're not spilling your guts to a Turing test.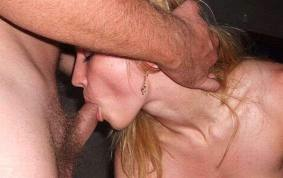 If someone is going to offer to wrap their lips around my dick… I'd like them to be real.
That's not to say that cyber sex or electro sex can't be an absolute blast.
I've done both and had a rocking good time. I'll do both again too… yeah. it was that much fun.
However, feeling warm flesh yield to the needs of my dick is the best. Pumping a hot load into a sexy willing partner is awesome.
Given the choice between a sexy living human being touching me, and a cold machine… I'll take the human anytime.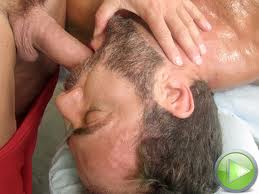 This of course doesn't rule out androids.
Believe me if androids ever become a reality I'm going to be first in line to try one when they start making sexbots!
So I'm a pig… what are you going to do start an android right group?
Oh well, another social media site bites the dust, at least in my book.
I do wonder why it's so very difficult to meet someone that would like to be friends and perhaps a bit more.
I know it's not my breath or lack of deodorant … Over a social media site neither of those are problematic. Do you think it could be my personality???
Nahhhhhh….
This is a good day to write, put on some sensuous music, jerk off if I feel like it and just enjoy the day.
In looking for photos to add a little pizazz to this post… I've come to the conclusion that I need to take pictures the next time someone is blowing me…
Then I'd have something to remember the event by, and would probably have better subject material.
Hope your day is as interesting as mine.