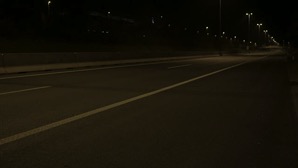 I have to admit that I do like getting to work at O'dark thirty.
I wake up and it's dark, I lay here listening to the quiet, (Which in a city is actually just a quieter drone of activity. You don't realize how much noise there really is unless you've lived someplace that is absolutely silent at night.)
I'll stretch and count my bones then finally the desire for coffee will drag my old carcass out of bed.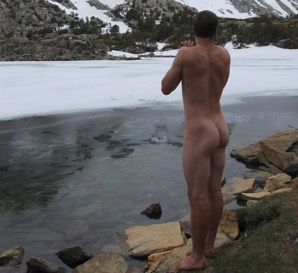 While standing in front of the gurgling, sighing coffee pot, I'll finish waking up.
The cool of the early morning on my skin and cold floor beneath my feet steels me against the day.
I'll have my first cup of coffee in front of the computer scanning the exploits of various people from the world news.
(Wow, there is a lot of weird stuff going on in the world and I'm grateful that my awareness of it is limited.)
About the time I confirm not much has changed and the world is a totally crazy place, I shower, shave and get dressed then I'm out the door.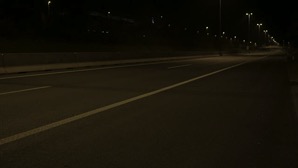 Then I have one more really nice thing to deal with.
The roads are pretty much mine.
Most mornings I catch green lights all the way to the freeway, and then I'm cruising at 80 on an empty road to work. 4AM seems to be the only time anymore that the freeways live up to their name.
I make it to work, after catching green lights all the way from the freeway exit.

Most mornings when I get to work, I'll park next to a large open field and usually there is enough time to kill the engine of the car and just sit, listening to the rustling of various creatures ending their nocturnal foraging. I'll catch sight of some of the denizens of the night and for a little while be reconnected to the "real" world, the world of life and simple needs.
Then it's time to return to the world of man. The complexities, artificially generated problems, and anxieties that come with civilization.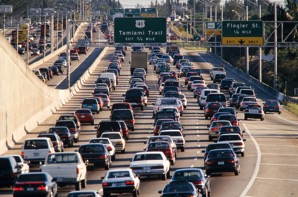 I've come to realize that I look forward to my morning solitude. I like not dealing with throngs of people. My morning "quiet" helps me get through my workday. When I leave in the afternoon, I'm often stuck in traffic but even that traffic is nothing like the insanity of the 5 o'clock rush hour.
The term "Rush hour" itself has little meaning. I think it should be called parking hours. In the "O'Dark" hours it takes me 20 minutes to get to work. In the afternoon, it often takes me over an hour to cover the same distance.
By the time I get home, I'm not terribly interested in doing much of anything. I'm tired and drug out from talking to anxious people all day long, topped off by avoiding the inattentive clueless people who are supposed to be paying attention while they're driving.
I'll try to recapture the silence and solitude of the morning.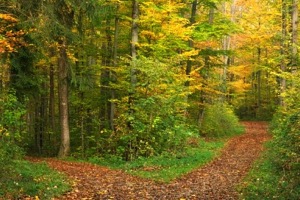 I'm in transition here. It's generally healthy and I think I'm laying the foundation to be able to decide what I really want and what I don't.
I'm calling it progress.
Take some time to smell the roses, look up from your toils and ask yourself; "What am I doing? Is this what I really want, and if not, what can I do to change it?"
You might be surprised at the answer.