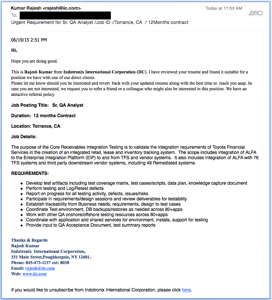 Ok,
Maybe I've overstated it a bit. Clearly the Chinese hacker is worse.
I just got an email from a headhunter, and this time I'm going to shame them, that's what we do now days isn't it?
There are a number of issues with this email.
First, this guy has contacted me before about other opportunities at the same company. I've politely responded to each and every one of these supposed opportunities and received NOTHING.
Not one single acknowledgement of any of my emails instructing him to submit my resume or any of my subsequent follow-ups on the status of the position.
Second, is this:
Please let me know should you be interested and revert back with your updated resume along with the best time to reach you asap. In case you are not interested, we request you to refer a friend or a colleague who might also be interested in this position. We have an attractive referral policy.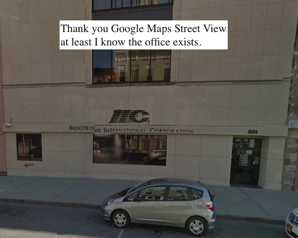 Revert back?
Wasn't India a British colony? Don't they still have a British based school system?
Third, Rajesh has a copy of my resume and he refers to the fact that he's reviewed my resume prior to sending me the information on this position with Toyota.
Shouldn't his sentence have been more like "Please let me know should you be interested and reply with an updated resume if applicable. "
Fourth, since ol Rajesh won't respond to my emails if I were to refer someone else to his company, I'd NEVER be able to collect on that attractive referral now would I?
Thanks to Google Maps, Street View I can confirm that there is really a building at the address listed, although I wouldn't have been surprised in the least if there had been an empty field.
I had no sooner written a response to Rajesh and pressed send. When another email came in.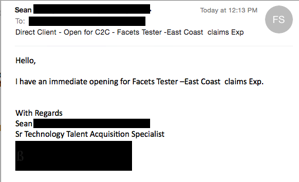 This second email is the height of bad form. But what makes me really suspicious of it's origin is the header information.
I'm going to investigate this company a little more so I'm not going to totally shame them.
The header is suspicious because the person sending the email is also the person to whom the email is addressed. It's not until I dig into the header that I find my email address.
It almost looks like someone is spoofing the email except there are no links pointing anywhere other than to the company referenced in the footer. So maybe the email is legit.
The text of the email is:
Hello,

I have an immediate opening for Facets Tester –East Coast claims Exp.

With Regards
While I admire brevity, my only response to this email has to be "That's Nice, now what?"
"Facets" is an ambiguous term. It could refer to the GEE WHIZ new term (designed to make something "Sound" special) for testing filters in web searches.
Think "Womens Bonnets" — 25,000 items

add "Blue" — 5000 items

add "With Flowers + Floral" — 25 items
These are "Facets" of an item or search. In other words it's a SQL search.
SELECT FROM Clothing WHERE Gender like 'Womens' AND ClothingType like 'Bonnets' — 25,000 items

AND Color like 'Blue' — 5000 items

AND Decoration like 'Flowers'

OR Decoration like 'Floral' — 25 items
Apologies to the real SQL folks out there, I know some of you could do it all in one single statement. My SQL is a bit rusty.
I'm not sure why we keep renaming shit. It just annoys the crap out of everyone. If it's NOT NEW then leave the name alone!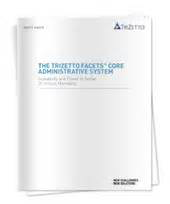 Or, and the more likely meaning of "Facets" in this email is referring to a healthcare billing / insurance system called Facets. I'm basing that on the term "Claims Exp." in the email.
But does this email mean that they want East Coast claims experience or that the position is located somewhere on the East Coast? Again, I'm left to wonder.
I swear I've thought more and more lately about just starting a Headhunting agency. The tag line would something like "We Do everything OLD school!"
For some of the hiring managers I know, "Old School" would be a breath of fresh air.
My goodness, I'm turning away from social media in one posting, and now I'm espousing the virtues of Old School job recruitment in another.
Next, I'll be writing a book on a typewriter!
Ok who put the Luddite pills in my cream of wheat?