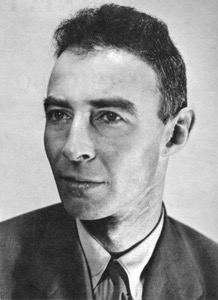 I wasn't planning on another piece about Apple v. The FBI. But here goes…
For all those pundits, wags, celebrities, politicians, and now Rabbis speaking out and telling Apple that they should decrypt the San Bernardino shooter's iPhone, I submit this.
Apple is apparently applying the thought Robert Oppenheimer had after he helped create the atomic bomb.
When you see something that is technically sweet, you go ahead and do it and you argue about what to do about it only after you have had your technical success. That is the way it was with the atomic bomb.
– J. Robert Oppenheimer
I believe this quote is often paraphrased to;
Just because you CAN do a thing, doesn't necessarily mean you SHOULD do a thing.
I've lived my life using that paraphrase as a test for certain actions. I look at it as a cautionary signpost for all scientists and researchers.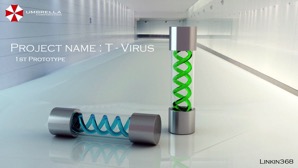 Just because you can modify the DNA of influenza to deliver a genetic update to all the people of the world… should you? What about murphy's law? Can you really limit the unintended consequences?
OR is it simply better to recognize that never creating the technology is the best course of action?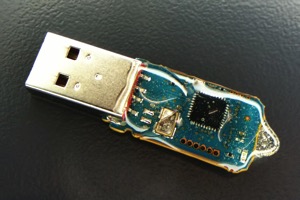 All these people saying Apple should crack the phone, have no idea what they're talking about. It's not an easy task, even for Apple. Cracking encryption isn't what you see in the movies.
You don't just plug a widget into a port, have some dialog about how cool you are and then hear a beep as the NSA computers start spilling all their information onto your impossibly small storage device.
At this point it's unclear if the iPhone in question is using something as simple as a 4 digit code. It's likely, but depending on the IOS version being used, the phone could be locked using a phrase.
If there's a passphrase the odds of success hacking it with a brute force attack drop precipitously with each character added to the passphrase length.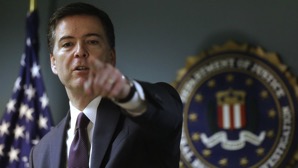 The brute force attack that the FBI is describing is crude and there is no guarantee that if they win in court, forcing Apple to be their bitch, that when they finally get into the phone there won't be a nasty little application that has encrypted all the files the FBI wants using an entirely different algorithm, from another manufacturer. If that's the case, is the FBI going to get another court order? Probably not, because this is about the FBI making an example. Apple just happens to be the biggest target.
It's just as likely, this Jihadi fucker was using a messaging application that wiped the messages 5 minutes after they were read.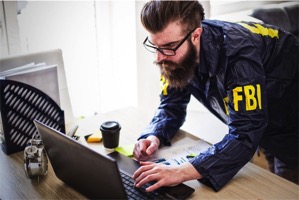 If the guy was at all concerned about security, He probably turned off all the Apple Tracking software, I know I did right after Edward Snowden blew the whistle.
I'm not a criminal, but I value my privacy and am willing to forego my phone being able to tell me where the nearest Häagen-Dazs is, to maintain my privacy.
This means that Apple providing a custom operating system to disables the automatic wipe on the phone and allow unlimited access to the phone's password system is likely not going to get the FBI anything more than they already have based on cell tower records.
By the way, because of the number of towers in the San Bernardino area, cell tower data can pinpoint the movements of this Jihadi asshole to within a couple hundred feet or less.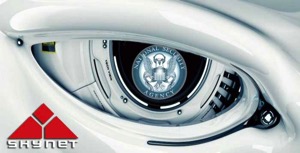 So the FBI is lying right from the get-go, when they say they want access to the phone so they can figure out where this Jihadi and his diseased rancid whore of a wife, were before, during the shooting, and after.
The cell tower records would already provide that information and if the guy turned off his phone while visiting some nefarious underworld figure. Or dropped it in a Faraday bag or cage…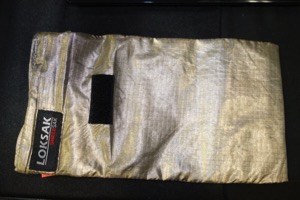 Then the FBI would still get nothing from the phone because at that point the phone would have been cut off from the cell tower or any GPS information and likewise wouldn't have been able to transmit any of that information.
But we know that the FBI has nine OTHER phones they want to force Apple to help them unlock.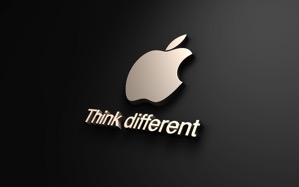 The problem here is that Apple has never created the software to unlock or hack their devices.
Why should they?
Apple tells you, "don't lose your password, we cant help you if you do."
So they have a secure device, and they can insure the device's security because they've never created any software to undo their encryption or their locking mechanism.
Just because you CAN do a thing, doesn't necessarily mean you SHOULD do a thing.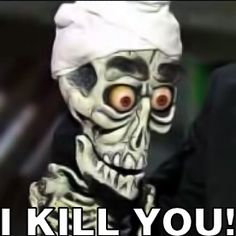 Dear Apple customer… "If you loose your password, you can wipe the phone and start over. We strongly recommend you have the data backed up. Apple provides the iCloud service for this purpose."
It's recently come to light, that the FBI ordered the San Bernardino County IT department to change the password on the iCloud account and therefore broke a link that could, with Apple's help, have gained access to the phone.
Now the FBI wants to use a court order to force Apple to UNFUCK their fuckup. But that's not the end game.
The end game is that the FBI wants to force manufacturers to build government backdoors into all devices.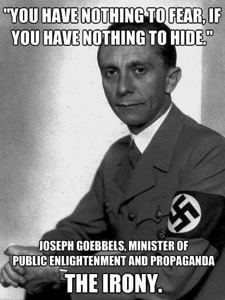 The FBI is using "terrifying terrorists" and criminals, to spook congress and the courts into passing legislation that mandates government access be built into all machines. They and their supporters are using the time honored B.S. line;
"For the safety and security of the public…" or that old favorite "We do this for THE CHILDREN"
I'm not sure I believe in the slippery slope argument but I do think it's a very short walk to losing rights that we'll never get back.
That walk begins with statements that start out, "It's worth losing a little privacy, or freedom, or changing the laws, or, or, or, for safety." see; The Patriot Act
When I see our government behaving this way, and I hear people saying, "it's just a little invasion," I can't help but think of the poem The Hangman.
---
I could see a time in the future when it's illegal for you not to have your phone on your person.
After all, the government would only want to keep track of your movements and communications to insure your safety… Right?
Back doors in our devices are, I think just a stepping stone to full surveillance.
"You have nothing to fear, if you have nothing to hide."