I sometimes find myself in the most interesting discussions.
This one came about when a Friend asked how a couple of interview / tests had gone in the past week.
---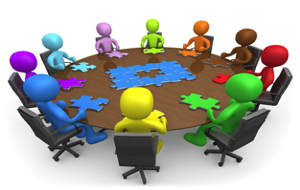 Friend:
Any news?
wwducat:
Nope.
Friend:
Sorry, does that necessarily mean anything?
wwducat:
I don't think so. There were a LOT of people taking the tests, the last test had six essay questions. I think it's simply about them grading the tests and as you know essay questions are highly subjective. My guess is that there were at least 50 – 60 people total competing for the positions.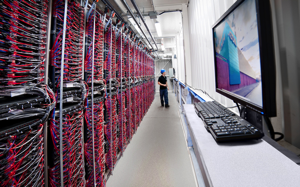 Friend:
None more qualified than you
wwducat:
Based on the conversations I heard prior to the testing, these folks were Seriously qualified! Fierce competition.
Friend:
Were they all for the same position or were there other positions being tested then as well?
wwducat:
All for the same two positions. These guys knew their stuff every bit as well as I do and much better in some cases, because like me they'd been in the trenches. Some of them knew stuff about fibre optics that I never thought to ask.
Friend:
That surprises me.
wwducat:
Others in the group knew configuration of really high end routers, the kinds of routers that your ISP uses for entire cities.
Friend:
But you have the user relations experience.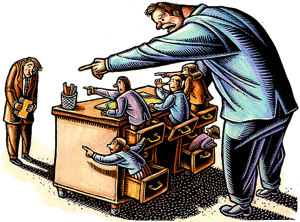 wwducat:
Yes I do have user stuff. Surprised I don't know things? Believe me that shouldn't surprise you, it's normal. In technology, you tend to get specialized. You bring some things to the table and others bring different abilities. Successful teams hand off tasks to the person or persons within the group that is best suited to perform those tasks.
It's an almost organic thing, which is why it hurts so much to be layed off or transferred. You lose contact with those parts of you that you are as reliant upon as your left and right hands. Then you have to find another team where you can be an integral contributing member. That's the problem with a lot of "outsiders" including management, they don't look at a team as an entity, they see only the parts.
Friend:
So alien to me since I work so much alone.
wwducat:
My specialization / Talent is user interfaces. Either in communicating for the team or in testing software that the users access. I'm usually the coordinator of resources, and the "go to guy" to obtain resources so the team can move forward.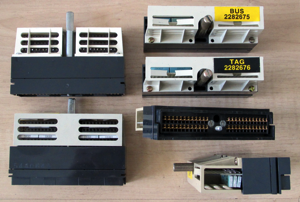 I understand the technology, and leverage that knowledge to help the team. I also am usually the team historian and the guy that members of the team brainstorm with when they're stuck.
Because I've been around forever and Can relate everything I've ever encountered to the new stuff I help by providing new perspectives or a different view of a particular problem. That function requires building trust between myself and the team members.
Friend:
And trust is critical.
wwducat:
Very! I have to be willing to tell them that I don't know something, and ask that they explain it to me. And they have to be trusting enough to lower their guard and admit they don't know something or that a problem has them stumped.
Then we put our heads together and call upon other resources from the team directing our energies toward a resolution. No one is criticized or derided about it. The focus is about all of us doing our job and learning in the process.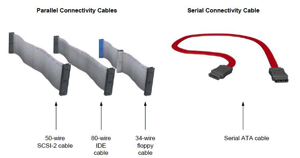 Friend:
That's a team.
wwducat:
These abilities are not shown by tests, or speaking with HR representatives. The only people that get it, are people that have been there, themselves.
Unfortunately over the past 10 or 15 years teams aren't often perceived as entities, they're seen as individuals and any person that appears flawed is replaced instantly, often without telling the team. This results in critical data being lost. I've referred to it as Tribal Data, because sometimes things are done in a particular way that is not immediately obvious to an outsider. Those "special" things are done because they work not because they're part of a policy or procedure.
When you have a lot of churn in corporations or a stressed group of individuals who never become a team, fewer people have ever had the experience of team work.
Instead they've only dealt with Machiavellian machinations that lead to promotions and raises by eliminating people in your way. These kinds of office politics have become commonplace and the sense of teamwork is becoming more rarified.
Wait!?!!? Isn't that kind of like the academic world?
Friend:
Too much so.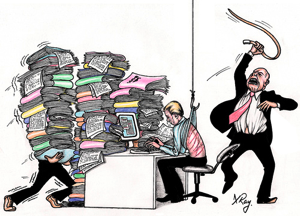 wwducat:
It would be a cruel irony if american businesses were falling behind, not due to degradation of skills but instead due to the most negative lessons learned in institutions of higher learning. Especially when so many college graduates can't seem to write a cogent sentence.
Friend:
But the academy is becoming more of a business- money driven and sales defined
Some of my colleagues argue grammar is a vestige of colonial patriarchal oppression. And they're teaching writing.
wwducat:
So we could be looking at a college, business, college, self perpetuating model. Oh crap whats that snake thing eating it's tale?? Ouroboros! that's it. A never ending cycle of education & business eating and creating itself at the same time.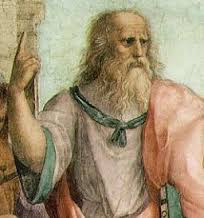 Friend:
Education now is the process of technical training.
wwducat:
Sadly from what I've seen, in general the technical training isn't all that good.
Teach me how to find things, teach me how to teach myself, teach me philosophy, and ethics, teach me that learning is a lifelong pursuit not an end state, teach me that independent thought is equally important to equations and sums.
Friend:
To think critically, to express yourself effectively, to know where to go to find information.
wwducat:
Teach me the value of duty, and honor, and how bad choices lead to bad things and that there may be shades of grey but that the best choice is the choice that is mostly white. (Meaning good, not the great white way.)
I'm such a dinosaur, I've held many of these philosophies to be true the majority of my life.
Friend:
And that life is more grays than black and white.
What does that make me?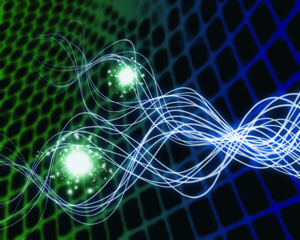 wwducat:
You're T-REX!
I'm probably more like one of the smaller Raptors.
Friend:
I've had to learn about life being shades of gray. I was taught it is all b/w.
wwducat:
Oh respective histories are similar, I too had those lessons. While I think there is value in a B/W philosophy and it should really be the "Ideal".
Practically speaking, humans are not computers, and not all situations lend themselves to a binary outcome. There is always fuzz in the stuff to the right of a decimal point. AKA Chaos theory.
The best I can do it navigate toward the white and get as close as I can before the time element collapses on a particular choice / outcome scenario.
---
So That's how some of my day gets spent. Nonetheless it makes for an interesting blog post.