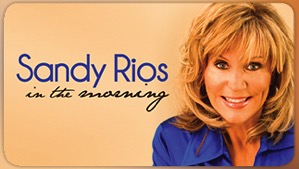 … are still in the conservative closet. Yeah they're out about their sexuality, but not about their philosophy, or politics.
All I can say after reading and listening to what this woman said is, "ARE YOU F&$KING KIDDING ME?"
Sandy Rios of Sandy Rios In The Morning said ON AIR that she's wondering if the sexuality of the Amtrak Engineer in Tuesday's train derailment was a factor in the accident.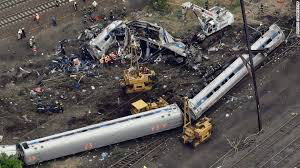 She goes to great lengths and is obviously choosing her words carefully to say she's not inferring the accident happened because Bostian is gay…
Then goes on to infer exactly that! (Yeah and some of your best friends are gay too!)
Here's a link to the article in the Huffington Post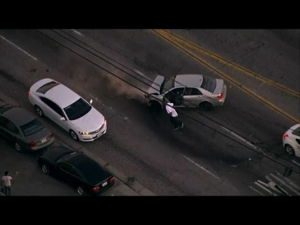 This is the same as me saying, "I'm not inferring that because her last name is hispanic that she's likely to leave the scene of an auto accident but well sometimes being hispanic is a factor in hit & run accidents… I was once in an accident where a hispanic lady left the scene. I mean she just abandoned her car and a friend picked her up before the cops came."
True story, The lady did abandon her car on the freeway, left behind one hell of a mess for the CHP to clean up. 
For years gays have been accused of having larger amounts of disposable income than their straight counterparts. Additionally, they're supposed to be more into taking care of themselves, they're supposed to drive nicer cars, have nicer homes and apartments, they're typically well educated, well insured, and well just awesome in every way.
Were you describing a straight person with all those same traits, you'd say they're responsible & reliable.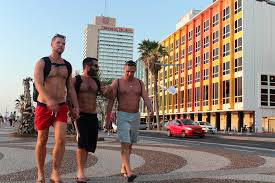 Yet when you preface those same traits with "They're gay…" somehow these traits lose their blush and now all that responsibility & training counts for nothing with conservative assholes like Rios.
I'm a mostly conservative asshole, and I know a lot of really conservative gay men. We're not obvious about our conservative beliefs for two reasons.
1) Lots of gays are totally Democratic, progressive liberal dip shits.
2) People like this 'gash in a sundress', (Thank you Pam from TrueBlood, that is a great line!)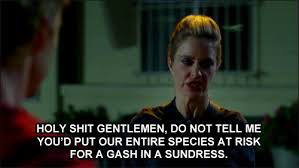 When you say you're a conservative gay person you're treated badly, and people identify you with Perry, Santorum, Rush Limbaugh, or crazed bible thumpers from Westboro Baptist Church.  Obviously, none of my conservative gay friends are anything like these examples, and by the way we don't hate ourselves either.
Generally we're thinkers who tend to prefer common sense practicality over "theory". We don't tend to buy into social engineering and are more about people deciding what's best for themselves. We realize we don't have to agree on every point with someone else and can hold discussions with folks who have different opinions without resorting to name calling. After we've had even "spirited" discussions, we can still be friends, have a beer and even sex, and feel great about life and how lucky we are.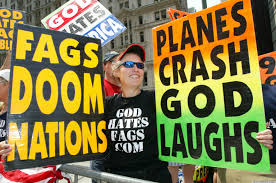 Thank goodness this lady isn't mainstream.
Next, people like Rios would be claiming that gays shouldn't operate heavy machinery, drive cars, or fly planes, for fear of a gay person "getting the Vapors" and losing control.
[After all it only takes one despondent faggot, and planes get crashed into the ground.

Oh wait the German pilot was straight… oh wait the Islamic terrorists that crashed into Pennsylvania were straight, and it was a gay man that was one of the leaders of the rebellion against the terrorists on flight 93.]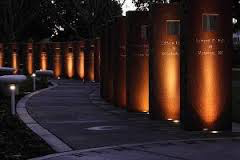 The same line of reasoning was, ironically enough, used to deny women the vote and briefly the ability to drive in this country.
That line of "Less than" reasoning is STILL used in some countries in the Middle East to deny women's rights.
So Ms. Rios, YA might want to think for just a moment about all the privileges and rights you have, which would have been denied simply because you're a woman and therefore "Less Capable".
Then for just a moment think about the fact that you're suggesting a "Less Than Capable" status because someone is gay. Then after that…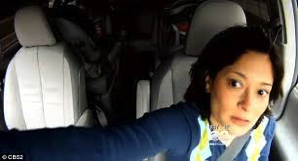 Do us ALL a favor and shut your pie hole!
Allow me to spell this out using small words so you can understand the meaning.
Gay people are just like everyone else.
Give gay people ALL the rights of being a US citizen and you'll see just how normal, and dare I say it, "Average" they are.
Oh and by the way, we're better drivers than you straights…
We do have nicer cars and therefore have to be better drivers, just to avoid accidents with distracted soccer moms like you!