I wake up, get coffee, wake up the computer, sit down…
The very first thing I see as I'm firing up my browser to check which bills need to be paid is an AP headline article.
Trump family dinner raises issues on press access
You have got to be freaking kidding me!
Other articles report it like, Trump leaves his Dark Tower.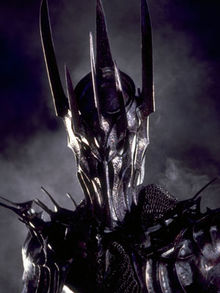 Really? So you're using a literary allusion implying that President Elect Trump is Sauron from the Tolkien classics. Oh For pete's sake.
The man hasn't taken his oath of office, he's the President Elect, not the President yet.
And let's face it Journalists, you haven't done anything to endear yourselves to the President Elect. Is it really all that surprising that he'd like to have a dinner with his family away from your scrutiny?
After all how many poison pens have you emptied on how many thousands of reams of paper trying to tear the man and his family down.
God knows, I wouldn't want to have my food turn to ash on my tongue (obscure literary allusion) because some reporter saw me not using a salad fork.
I can see that headline.
Can wwducat be trusted at state dinners, he doesn't know which fork to use!
Look Journalists…
You've betrayed the public trust. You've been caught time and again displaying incredible bias over the past eight years. That is your responsibility, you have no-one to blame but yourselves. So it's time for you to own it.
Decide if you want to continue to be yellow journalists or if you want to move back toward being the folks the nation looks to for truth.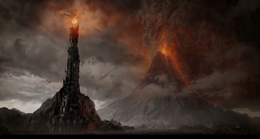 I'm sorry, but it's going to take consistent unbiased fact checking, for years, to regain the people's trust. The mistakes and excesses of the past will be visited upon newly minted journalists, today and well into the future.
Stop looking for the fluff pieces. WHO the hell cares if Trump goes to dinner with his family away from prying eyes? Why does that matter?
If you must report on the President Elect; report on his cabinet postings, his advisors, his plans for uniting the country, improving the economy, and all the other major issues we face.
You might begin by being polite and checking your privilege. It probably wouldn't hurt if you quit your whinging about being shunned as well.
We don't need moment by moment coverage of the President Elect's flatulence.
We need you to understand that the duty of your profession is to provide information.
That information, should consist of simply the facts of a situation with as little personal opinion or bias as possible.
You're rather tough job is to report what you see and what you've discovered via investigation, not hearsay. Then you must leave it to the people to decide what they want to do with the information. It's a tough job, and often thankless, but it's a vital job to ensure the freedoms we enjoy in this country.
Recently, you've gone wrong; a bit off the rails… Fortunately, Americans are generally forgiving and it's not too late to regain the respect that you one enjoyed.
If you want to express your opinions write Op-Ed pieces. Otherwise keep your opinions to yourselves and report the facts.
Just my opinion…