After all why in hell would anyone want to become a police officer nowadays?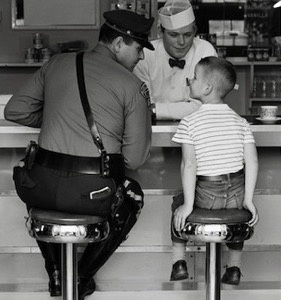 When I was younger, I was taught that the police station, or being with a police officer was a "Safe Space"
The police I knew were, in general kind and helpful. They were good guys who wanted nothing more than to BE good guys, protecting those who couldn't protect themselves.
Crime existed, as it always has, but the police were trusted. They came to my schools, they handled crossing duty on the busy streets and they'd wisk you to the hospital if you had a bad bicycle accident.
They'd stay with you until your mom or dad got to the hospital and miraculously by the time you got back home with your parents, your bicycle would be waiting for you, damaged but there in your driveway.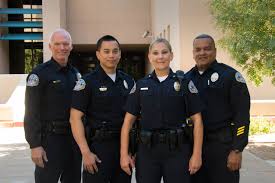 They were respected and trusted individuals and more often than not they were our neighbors, we went to church with them. Their children were friends, and sometime cohorts in typical childish mischief.
In less than 45 years suddenly they're targets and treated with suspicion or even outright hatred.
WTF?
I'm sure that those officers who can retire are beating a path to the HR departments to get the hell out.
The police are people. There are good officers and bad officers, generally more good than bad. We pay them to keep us safe so we don't have to live in fear of an element that has always been in every society. Bad guys go to jail. Bad guys get their comeuppance and since we have a country of laws, they enforce those laws. After all, we agreed to live under those laws didn't we?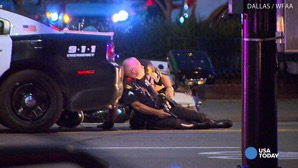 Many of the basic laws we hold to be true, are found in the ten commandments. Yep, that pesky religious thing again.
Thou Shalt not Steal
Thou Shalt not Kill
Thou shalt not bear false witness
Just to name a few
So if you're shooting at an officer, or you're throwing bottles and rocks at officers there are a couple of things you should remember.
These men and women are your neighbors, They're also your employees, and all humans regardless of uniform, race, or beliefs have the inherent right and more importantly instinct for self preservation.
Strip away the uniforms and training and you have a human. Why is it so surprising that cops shoot or fight back?
Why are we surprised that the police are perhaps angry? After all they're being betrayed by the very people they've sworn to protect, sometimes at great cost.
There have been moronic activists calling for and end to police in their communities. Lets give that a whirl… I'd love to see Chicago after a month of zero police.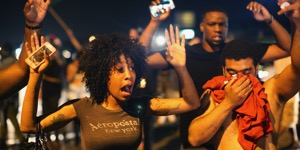 The same activists calling today, for and end to police would be lamenting the unbridled bloodshed and rampant crime.
I can just imagine the change in tune:
"I can't leave my house for fear of being robbed, raped, pillaged, or having my house burnt to the ground by someone that had a grudge against me. I DEMAND Protection…"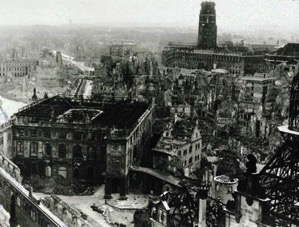 Then the national guard would roll in, who wouldn't come from the area.
They'd be from all over the country and would have zero interest in supporting the community. Instead they'd be there to restore order, by force.
Chicago would be a wasteland. Picture Berlin after the blitz! But in that wasteland there would be peace.
I'd bet that if you asked any officer who'd been fired on in Dallas, if they saw the color of the shooter's skin, they'd say, "No, all I saw was the muzzle flash from the rifle.I dove for cover and targeted the flash."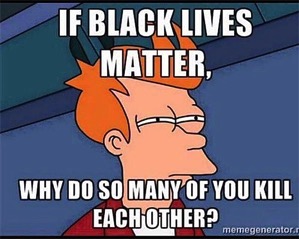 If we impose rules on the police that say,
"You can't shoot a black person even if they're armed and shooting at, or threatening you," then we're going to have a lot of dead or wounded police, or just a lot fewer police.
Oh and a little side effect is going to be that the police that remain will become hard & cold, no longer giving a shit about the community or much of anything else except survival.
That pretty much translates into a lot of shoot-outs at the OK Corral.
So to all you moronic activists out there…
Deal with your communities problems, check your anger as you have so often told everyone, "check your privilege," engage with your police force and help them put a stop to the crime, welcome these dedicated men and women into your neighborhoods, greet them at church, and …
SHUT THE FUCK UP!
Just my 2 cents.