Driving to work at 4am.
I accelerate to pass yet another San Diego asshat driver. Really? The freeway is wide open and you're playing pacecar, racing me?
Dumbass left in the dust…
I'm slowing down back to my normal cruising speed. Cruise control takes over and I settle in for the 25 minute ride. Then there's a little yellow light on the control console. Humm, That looks like a little motor.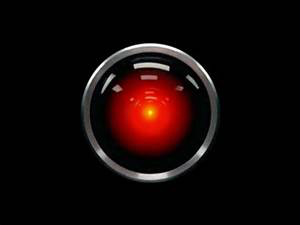 I ask the computer what's wrong?
"All systems check OK"
"Are you on acid?"
"All systems check OK"
The computer is giving me two different readings. "Well that's annoying," I think to myself.
I also think this is reminiscent of the exchange between David Bowman and HAL in 2001 a Space Odyssey.
I vaguely remember this symbol being printed on the gas door. Something to do with emissions control. I keep driving but am paying more attention to the control console and the engine status.
It's Labor Day, so I know there's no point trying to get the car to a repair facility. I'll "baby it" until I get to work, then check the gas cap.
I get to work, & park. I check the gas cap, then screw it back down until it locks.
Heading home after work, the little annoying light is still on.
Okaaay. Something is not right. I get home and decide that after work tomorrow, I'm going to have to drop the car off at a local dealer to be checked out.
I drop the car off the next afternoon.
The local dealership is nice, efficient and I hope good. I have trust issues with mechanics and dealerships.
The dealership puts me in a fully loaded X3. Nice, if a bit large.
The service guy tells me my car should be ready to go the next day.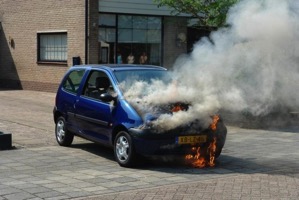 Late in the afternoon, I get a call from the dealership, it's a thermostat.
How is that NOT a big enough issue for the computer to scream about?
Oh well, obviously the thermostat broke in the open position. I'm glad I didn't just write it off as a gas cap and drive to Riverside in the heat.
Not a pretty image!
Anyhow, it's a free repair. The dealership is going to be free under warranty.
All in all, aside from the inconvenience of having to take the car to a dealership. It's a good outcome.
I'll have my lady back and then figure out what to do with the rest of my "weekend".