I just posted my first yelp review.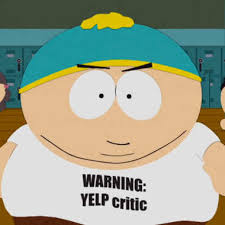 NO! I'm not becoming a "yelper" like those depected in South Park!
The episode "You're not Yelping" cracks me up every time I see it.
OH Crap! Now I've got the boogers & cum song stuck in my head!
LA LA LA LA LA LA LA LA LA LA LA LA LA LA LA LA LA LA LA !
Damn! Maybe some Nine Inch Nails will flush that all too catchy South Park tune out of my head.
Anyway, my very first yelp was about a recruiting firm.
Basically, I just lambasted them for their unprofessional behavior and muddying the waters for people like me that are genuinely searching for a new job.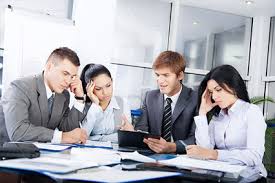 I was going to contact the management of the recruiting firm but trying to find out who even owns the place is nigh impossible. And don't even try to reach a manager or supervisor. It's all double and triple dead ends designed to obfuscate. Which means that essentially no-one is responsible for anything at the place.
It's my fault for believing in ANY recruiter.
I got suckered by an email that described exactly what I'm looking for. I want a job that is in my field and that is close so I'm not spending my life on the freeway.
After the woman at the recruiting firm milked me for all kinds of information she said she was going to send my information on to her client. Then she went all radio silent and isn't responding to emails or anything else.
A few days later I ran across an ad for the exact same position that appeared to have been posted by the hiring company on a public jobs board. So now I can't apply because I don't know if the recruiter submitted my resume or not. I also don't know what is going on because the recruiter is not responding to any of my entreaties.
(Cool word, you just don't get enough opportunities to use cool words these days.)
Since I have no mechanism to bring this recruiters unprofessionalism, to the attention of her superiors, I was left with adding my review to the chorus of reviews of her agency on Yelp.
Not my first choice, by a long shot, but hopefully it will help some other poor schmuck not waste his or her time.