Oh if I could have the overnight interest on that!
It takes that kind of money to run our government?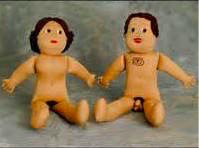 I can't help feeling like I've been the recipient of BAD TOUCH!
After this, I think we need a President and a Congress that has never been politicians. Some reports suggest that the Omnibus is loaded with so much pork it's bacon scented.
Sarah Palin's quip about the GOP made me blow coffee out my nose this morning.
They did it again. But like a battered wife, we keep going back because every four years they bring us flowers, beg our forgiveness, and swear they'll never hit us again.
– via Breitbart
I don't know that I agree with all Mrs. Palin's points, but I do think that this Omnibus should have been ONLY about funding the actual government. The other porky stuff should have been debated individually and each item decided on it's own merit.
Mrs Palin makes another comment that stuck out.
Basically, everything commonsense conservatives despise – and Republicans promised to put an end to if elected – was funded by this omnibus.
– via Breitbart
I guess that's why I feel dirty this morning.