I hate CoveredCa and their demands where they seem to think I work for them. When they're sending me a paycheck, I'll get right on giving them all kinds of detailed information about my life. Until then I'm going to be sending my fucking money to the damn insurance company. I resent like HELL the State of California demanding shit from me instantaneously.
Tell me State of California Would you rather I spend 10 days collecting bullshit information that you'll be automatically privy to come January, OR look for a job so that I can continue paying obscene taxes to provide services to others that I can't access? I know the answer, you'd prefer I wasted the time. I was asking a rhetorical question.
I got message from DAN (Diver's Alert Network) that my credit card on record is out of date. Uhhh DAN, the renewal isn't for 6 months! I'll worry about the issue in 6 fucking months!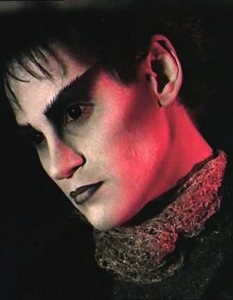 ADT Oh hi. Gee you're JUST now getting around to sending me a letter telling me that the Credit card you had was expired? WOW, it's ONLY two months after you sent me double billing and a nastygram. At the time we had a lovely telephone conversation wherein I gave you updated information and you billed me a past due month AND two months in advance. Gee Thanks!
I'm stressed enough right now without SERVICERS forgetting that They fucking work for ME, not the other way around.
Yeah, I've gone all Nebari again!