We all hate it.
We all think it's expensive.
Usually we suffer in silence.
So with that in mind, I'd like to thank a friend of mine for the pep talk in telling me what he paid for a single tire on his current car and what he paid generally for frequent service on his Lexus.
Turns out that not only have I gotten a lot more life out of my brakes than the BMW folks expected, (I love it when the service writer is stunned.) I've also consistently gotten much better brake and tire life than my friend with the Lexus.
So I don't feel like my nose is quite so bloodied.
108K miles on my original brakes isn't too shabby. Of course you only wear your brakes out if you use them! Does that tell you anything about my driving style?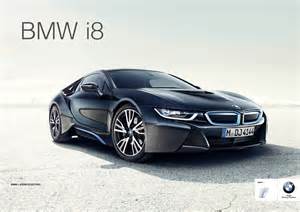 There's an i8 here at the dealership. It's very handsome and I must admit I'd love to have one. However the car costs more than my house is worth. The one here at the dealership is even in a color I'd like humm…
I think I'll have to wait a few years… and get a job… and sell a LOT more books, perhaps some blood, a kidney and a lot of semen.
TMI????
It comes down to how much you want something!
I consider myself a thoroughbred I've got good genetics, great teeth, good health, a great head of hair, and a highly adaptable biology… I should be able to sell semen for at least a grand a shot don't ya think?
Yeah, yeah, I know… probably couldn't get .99! I've always thought highly of myself, so sue me!
I really like the 4 series. They've got a couple of very nice M4s here and I could be very, very, tempted by one of those.
It looks like as I suspected, the brakes were at end of life. It's one of those situations where they could just do the fronts then I'd wait for the rears to do them later. But if you're in for a penny you might as well be in for a pound.
I've always been in favor of doing the service and being good to go with the expensive stuff for another xx K miles. I was thinking about it and It occurred to me that I haven't seen the inside of a dealership for at least a year so I'm really not going to complain too much.
Since my life is kinda in a state of flux, it makes sense to have a vehicle in a known good state because I have no idea what I'm going to have to do or when. But whatever happens I'm probably not going to have a whole lot of time off to deal with car issues.