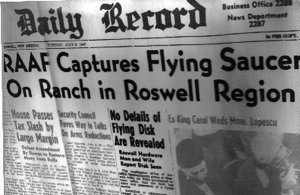 Reading the Sunday news, and since I like science better than snarky Entertainment or Political news (one in the same in my opinion) I turn to the SciTech section of Google News.
There I find this;
A crew of astrophysicists on the University of Toronto present in a study that Jupiter might have ejected one other main planet from thephoto voltaic system over 4 million years in the past.

– via Statesman Tribune
That paragraph is messed up in soo many ways. Sadly, it's also the lead. This article proves that Journalism and English are quite dead.
So, some number of astrophysicists are somehow riding atop the University of Toronto? I'm not going to touch the ambiguity of "present" in the sentence.
Apparently, we live in a photovoltaic system, instead of a Solar system.
Ok so you'd think that maybe the author was in a hurry while writing the lead, and perhaps he was in a coffee shop finishing the article on an iPad and got distracted…
You give the guy the benefit of the doubt and try to soldier on. Then you encounter these jewels;
Ejections of planets usually happen when one of many planets begins to speed up so quick and so usually that it manages to interrupt free from the Solar's highly effective gravitational pull. Earlier, Saturn was regarded as the perpetrator, however the brand new analysis has urged that it was Jupiter that booted one other huge planet of the photo voltaic system.

The Photo voltaic System has all the time been recognized to comprise solely 4 large gasoline planets in its roster of worlds: Neptune, Uranus, Saturn and Jupiter. Previous research have instructed this phenomenon is feasible between gasoline giants however failed to have a look at the impact such an occasion would have on the planets' moons.

So the Canadian astronomers turned their consideration to moons and orbits, growing pc simulations primarily based on the fashionable-day trajectories ofCallisto and Iapetus, the common moons orbiting round Jupiter and Saturn respectively.

– via Statesman Tribune
gasoline giants? fashionable-day??? WTF?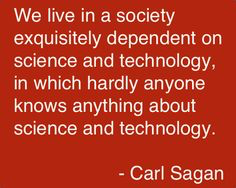 After your brain reboots multiple times, you realize that this article is appearing on a worldwide distribution system like Google and that's when I conclude…
Either the guy writing this article had no clue what he was writing about. OR he may have picked up the piece in some language, (perhaps his native language) other than English, then ran it through an online translator relying on the accuracy of a machine to produce a publishable article for him.
The author should be fired.
The content of the rest of the article is so bad, that attempting to read further causes brain damage.
I think I'm going to go back to reading about the "Skull Asteroid" that missed earth last night. Reading the comments about it being a sign of the end times is a lot more amusing and informative.
The Statesman Tribune should be ashamed of itself.