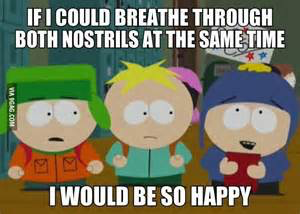 I think I've got the first cold of the season or yet one more thing is blooming that has my sinuses trying to kill me.
I was feeling so puny last night that I went to bed around 9:30. I'm laying there listening to some music and just drifting off when the sweet, but dumb as a post, dog decided to step over the dog that has been recovering from a hip sprain, and start panting in my face.
I tell him it's OK and expected him to go on his way. He didn't, instead he laid down in a spot that I'm surprised could accommodate his fat ass. I wonder if dogs somehow manage to warp space when they lay down.
That doesn't follow. If they climb onto the bed with you, then they somehow manage occupy the entire bed. Humm maybe it does track, maybe the rule is they occupy all available space in a given area regardless of the volume of that space.
I start another album playing and start to drift off again.
The other half comes to bed about 11. I start to drift off again. Snoring erupts from the other side of the bed. It's 11:15, a few well placed jabs in the ribs and a rough approximation of silence prevails. Then the sweet dog starts farting.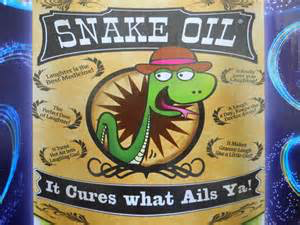 I swear I could bottle that stuff. Dr. Carney's sure fire sinus opener and paint remover.
But in addition to the farting, he's gone all OCD on licking and rattling the closet door in the process. Then the snoring starts from the other side of the bed again! It's 11:25
Okay! I'm awake! Unfortunately, I'm also spun up. There's no going back to sleep for a while. And I feel like I've been hit by a truck with body aches, and a jackhammer of a headache.
They say if you're awake and can't go back to sleep, you should get out of bed and do something constructive until you're ready to sleep.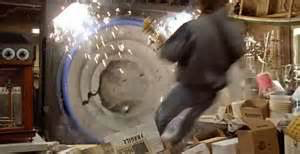 "Okay, well the house does need to be vacuumed. I'm behind on my guitar practice, I could practice that Metallica riff I've been trying to master," picturing Marty McFly in Back to the Future. I think to myself, "That's just me being cranky."
I instead tried to write a blog post which ended up in this mornings trash. Trying to write when you've got a headache that makes you wonder if the movie Scanners was for real and if you're currently being scanned, is a really bad idea.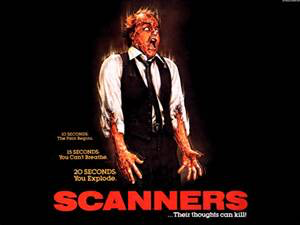 Suffice it to say that the trash is too good for that blog, it should've been completely erased from existence at the moment of creation.
So here I am, awake this morning, feeling better although my sinuses are still pissed off.
The sweet dumb dog is trying to make it up to me but he clearly doesn't understand what my problem was. Nor should he, he was just being his normal sweet self, the problem was all mine and there wasn't anything he could have done to help. (Aside from perhaps sleeping on his cushion with his behind pointed toward the open sliding door.)
I did finally get some sleep. Eventually, I laid down on the bed in the spare room and drifted off.
I'm having a second cup of coffee and trying to decide what I want for breakfast.
I think I'm taking today very easy.