I've been trying to find gainful employment in my field on a contract or more permanent basis.
The results of my efforts have been uniformly bad.
In utter frustration, due to a recent interaction with a headhunter, I posed this query to Google,
Has anyone ever gotten a job through CyberCoders?
Apparently the answer is a resounding "NO!"
There are a number of listings on Complaintsboard.com and Ripoffreport.com. All of these listings recount experiences exactly like mine.
Apply for a position through DICE, Monster, or Careerbuilder, where you match the posted requirements, then you're forwarded to a CyberCoders website, or you're contacted directly about the position by a CyberCoders Lead Recruiter, who says they need your resume in Word format.

In my case even though I'd sent a current copy of the resume with the application I just filled out, I got an email asking for resume and salary info again.
I figured, "Sure, the guy didn't get the doc yet, Its processing through the company databases," and I sent him the data again.
That was last Wednesday. Which coincidently was also the last time that I heard from this asshole.

Follow-up email was ignored. As of today May 1, I still haven't heard anything for this so-called "lead recruiter".
According to Complaintsboard & ripoffreport, this is the way these folks operate and have been operating like this for years. To what end, commenters on the sites only speculate.
What amazes and astounds me is that with all the government employment regulations we have, these cockroaches and others like them are still in business.
Here's a link to the RipoffReport article
Did you notice that in the CyberCoders logo they say they're a subsidiary of On Assignment? Going to their website isn't very helpful either since the site is all about selling themselves to investors. But one thing that was interesting is that briefly there is a reference to another domain called Taleo.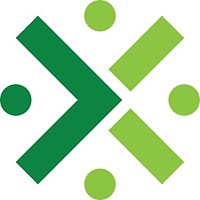 Turns out, that Taleo is owned now by Oracle. It is a Human Resource Management System, provided to clients via the net. Not terribly interesting until you think about it this way.
Putting your resume into ANY CyberCoder application means that your information is available to ALL CyberCoder recruiters everywhere. So why do the CyberCoder reps to keep asking for copies of your resume in Word format again and again? Moreover why isn't the resume popping up on recruiter desktops the moment that they enter a new job posting requiring a person with the right qualifications?
The answer may be that CyberCoders is EXACTLY what the ripoffreport article suggests.
They're a "resume farming" company and they collect then sell resumes in bulk to recruiting firms or individuals.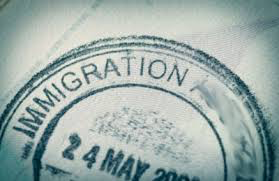 To Recruiters, for the purposes of spamming companies that recruiting firms are attempting to do business with. To individuals from other countries that are trying to create credible job histories. I would guess that many of this latter group are H1B1 visa holders or seekers.
The most annoying thing is there is no way to validate an ad. Which means that anyone seeking a position is left jumping through hoops that are simply a complete waste of time.
The question then becomes in a shitty economy…
HOW THE HELL DO YOU FIND A NEW JOB?