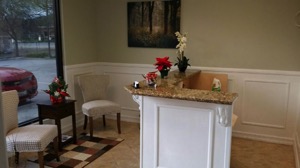 Just got off the massage table and I feel like a million bucks.
Although I'm a bit addled so I'm having a Starbucks to kinda wake back up.
Heres the deal, if you're looking for the best legitimate massage between LA/OC and Palm Springs you really need to go see my friend Mark.
No Questions! Just go. He's the best, works on everybody and is reasonably priced to boot.
Here's my story… I called to schedule my usual massage & Mark tells me he's got a new address. His old studio was great so I think, "What's up?"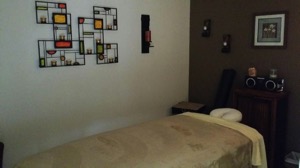 The deal is this, after years of him working 5 days a week for Massage Envy (Who, as an aside, I wouldn't do business with because of their nasty attitude and even crappier policies.) Mark decided to open his own place.
He's got a very nice multi room space in a small shopping plaza. The new studio is beautifully done, its quiet and very relaxing.
His plan is to build out the other rooms, provide space for some other licensed massage folks and then provide no attitude, quality massages for everyone.
I have no doubt that he'll succeed. During the years he was at Massage Envy, as a courtesy, he worked on me in his smaller private studio. I should add, he was working on me on HIS Day off.
Yeah, that's the kind of guy he is, a truly decent & caring human being.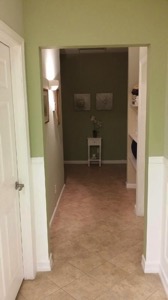 Mark's repertoire includes a variety of massage styles and everything from simple massage to hot stones and stretching. (In truth, I haven't sampled all the different modalities Mark offers. Hey, I'm a simple kind of guy.)
Mark is, and has been licensed forever. This is in stark contrast to many of the folks you see in ads on craigslist or wherever else. That license issue is important because it says he's had real training, knows his stuff, and is capable of doing deep work without causing injury.
For me, there's nothing like laying down on the warm table and just drifting away.
I prefer really deep massage and in many of our sessions, I've screamed like a little girl and called him every name in the book. Sometimes I've done both at the same time.
Mark's strong hands will relax you, and he doesn't have a problem with you screaming like a little girl, even if you're a big 'ol hockey player.
Mark also can do gentle. A few times when I've really hurt myself, he's patiently and gently worked out the hurt spots. We won't discuss the numerous occasions where I fell asleep because I was comfortable, safe, and relaxed.
So all that being said… with all the stresses of the holiday season, take a little bit of time out for yourself.
Go see Mark. You aren't going to have a "Happy Ending" but you'll leave his place Happy and relaxed.