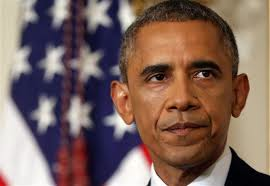 Saturday President Obama blamed poor intelligence estimates for our government's lack of action on Iraq and ISIS.
After my brain rebooted, all I could think was, "are you fucking kidding me?"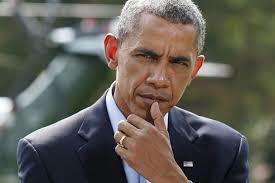 ISIS swept out of Syria like a plague it advanced to within something like 50 miles of Baghdad. The whole time ISIS was telling the US "Don't you bomb us, we're in control now." Iraqi army units joined ISIS rather than be killed. ISIS commandeered all vehicles, weapons, and food in their path, including personnel who knew how to use some of the more advanced weapons.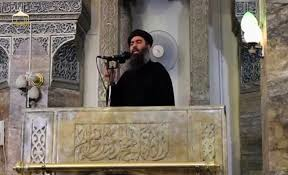 This was being reported in the mainstream American media. If you went to international news sources, you got more of a flavor of the atrocities being committed by ISIS against anyone that stood against them regardless of religious affiliation.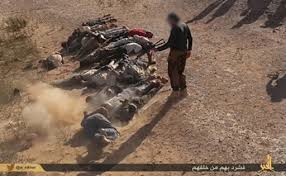 If you went to the less main stream publications or web sites you could find things like, Crucifixions, Beheadings, Convert or Die edicts, and of course, orders for the genital mutilation of young girls.
So with all the power of the NSA, CIA, and DIA, our government wasn't capable of properly estimating the threat or anticipating the spread of a cancer like ISIS? The President truly expects we the American people to swallow this load of horse shit he's peddling?
Perhaps the intelligence community was too busy monitoring the daily lives of law abiding Americans, that might explain why the intelligence community missed the threat of ISIS. Although one presumes that there are still a few people in Washington who read.
For months journalists have been reporting on ISIS, you'd think someone in government might have asked some questions.
The American people once again appear to know more than our leaders in Washington.
That, in my mind makes a very strong case for voting out virtually every single incumbent in November, and then doing exactly the same thing in 2016.
We as a country can no longer afford to have a government that is totally disconnected not only from those it governs, but also from world events.
I find myself wondering can we impeach them all?
---
I was going to include some more graphic photos that the Middle Eastern press sources have published. I pulled the images, they're too brutal. If you're interested type ISIS into a Google search for images.
On the one hand, I feel like the American people should see what these animals are doing. Maybe the horror would galvanize our people to action. On the other hand, it's not my place to destroy your innocence.