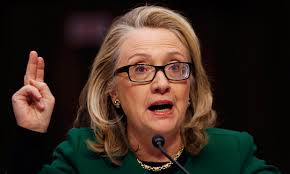 I've been amused for the past couple of days over Karl Rove's remarks about Hillary Clinton.
The headlines have been funny.
Karl Rove faces backlash on Hillary Clinton remarks. Did he go too far?
Karl Rove Suggests Hillary Clinton has Brain Damage
Karl Rove didn't go too far, he went EXACTLY far enough.  He manipulated the main stream media into propagating a discussion he wanted to put in front of the American People. He brilliantly used Hillary Clintons previous escape hatch from the Benghazi hearings to do it.
In chess this is called checkmate.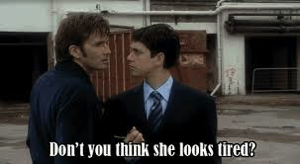 Hillary will spend the rest of her Campaign (if she decides to run) answering questions about her health.
It's very much like the Dr Who episode where The Doctor is angry at Prime Minister Harriet Jones. He tells her "I can bring you down with just six words."

The words he whispers in the ear of her assistant are;

"Don't you think she looks tired?"

She is brought down amid rumors of ill health and finally a vote of no confidence.

Life imitates art I guess.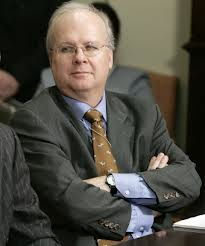 The Main stream media will continue to churn and regurgitate the question until Karl Roves part in the affair is forgotten and only the question remains. The question will take on a life of its own and will morph into an assumed "Fact" that Hillary has health issues and it will drag on her campaign.
Even now on Foxews.com there's a piece titled
Clintons seek to show new vigor amid age worries 
Rove may be a Dark Lord, but DAMN! he's good at it!
Hillary's supporters spun up all of Tuesday trashing Rove, but in each and every piece, they explained what Rove said that made them so angry.  There was someone once who said  something like "Even bad publicity is publicity".
The Hillary supporters, in one day, without realizing it gave Rove exactly what he wanted. Wide Distribution!  They can badmouth him all they want, but to do it, they have to repeat the message he wanted to get out. "Hillary may not be healthy enough for a Campaign or the Presidency."  Hillary's supporters are working for Karl Rove for FREE.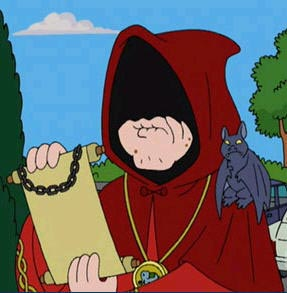 Let's be honest, isn't the fear of poor health what killed John McCain's run for the presidency?
No-one had a problem with McCain. The fear was that if he died in office, Sarah Palin would be President.
The Media had done such a wonderful job of character assassination on her, that people voted for Obama rather than risk the wild card of Palin being President.
Rove simply used the Democratic play book. I think the brilliance is that he's gotten so far out in front, that Hillary's campaign will be dogged by health rumors for the next two years.
Hillary can't have so much as a simple cold.
I'm not suggesting that this is enough to end Ms Clinton's campaign run, I'm saying that it adds stress to the campaign and that stress is going to be exhausting over the next two years.
I've no pity for Ms. Clinton. I don't think she's a particularly good person, and I think she'd be a really bad President. There are too many questions about her role in shady dealings starting with the Whitewater scandal and ending with the Benghazi attack.
Karl Rove may be a bastard, but I respect his brand of evil!