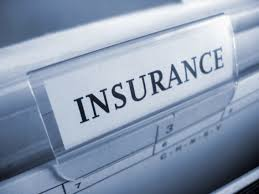 This is what, the 12th time I've had to call these people in 4 months?
Today it's about receiving a couple of bills that make absolutely not fucking sense. I'm sooooo Tired of dealing with this bullshit!
Then there's the little annoyances that tend to get you (alright ME!) amped up before you've even gotten into a hold queue wating for an agent that will probably fuck your shit up worse than it already is.
I swear every time I speak to one of these people they claim that everything is happy and good to go and then a month later I get something generated from a computer that makes it obvious something is still horrifically fucked up.
So in order to blow off steam before I actually talk to a human, here are the irritations in the order of encountering them.
Item One
Bills (one each) for portions of a policy. Contained within these 3 page bills is one page with explainations of how I can have an interpreter and a phone number for the Department of Insurance.

This page is printed in Spanish, Chinese, Vietnamese, Tagalog, Korean, Russian, Japanese, Arabic, Armenian, Punjabi, Khmer, Hmong, and Persian.

The main bill is all printed in English and I've identified as being an English speaker, so I'm somewhat annoyed by the waste of 3 pieces of paper every month.

Actually it's 9 pieces of paper every month because they are supposed to be billing this directly from my checking account.

What they've been doing is billing my account then sending me 9 pieces of paper telling me that they've billed my account.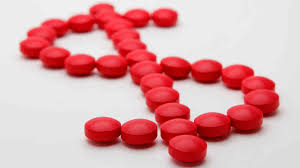 Item Two
Of course nowhere on this bill do they have a phone number to call if you have questions about billing. Instead they say you're supposed to call the Member Number on the back of your insurance card. Only problem is:

THERE IS NO MEMBER PHONE NUMBER!

There is however a customer service number that puts you into the insanity of a voice prompted computer system that doesn't understand standard spoken English.

Eventually I just start hammering around on random numbers until I get into a hold queue.
Item Three
The reminder that all representatives are still busy played every 30 seconds. Yeah I kinda figured out that you guys are busy BECAUSE I was on hold listening to shitty hold music! How about extending that notice to once every 90 seconds?
Then I hear someone answer the phone. Wow! I was only on hold for 45 minutes this time.
I get to a very nice man in the Philippines. Yeah, the Philippines who is able to answer my questions. Really?

The folks in the Philippines are a very nice and gracious people but why aren't we talking to Americans?

You know out of work Americans who are struggling to feed themselves and THEIR families?
Item Four
Anyway, the nice man explains that the two bills I have saying that payment is immediately due are because Anthem failed to debit my checking account again.

Apparently these bills are trying to catch up for 2 months of payments that are in arrears. He offers to bring the accounts up to date but wants to do it via a credit card.

I decline. I'm growing more suspicious of Anthem.

I mean really, if they can't keep it straight that I've given them permission to take their payments right out of my checking account; this is the 4th time they've screwed this up since November, can I really trust them to pay for services to my Doctor?
Item Five
The nice man tells me that one of the bills is for Dental insurance.

Uhhh, I cancelled that back in Feb. Then he explains… It's for pediatric dentistry.

SAY WHAT? I thought that's why my damn medical insurance when up after the fucked up implementation of Obamacare!

(I swear, if ever there was something that needed to be aborted, Obamacare fits the bill).

But since they're sending me a bill for it separately, It occurs to me that I can refuse to pay the bill.
Item Six
As I'm thinking over this insanity It occurs to me the cost of my meds is 300 a month without insurance. If I go to Tijuana or use a Canadian pharmacy I could perhaps get my generic drugs cheaper. Even if I stayed in the American pharmacies I'd still save money.

I wonder if I were to simply cancel the whole damn shebang and let our fucked up government BILL me for not having insurance if I'd be better off paying out of pocket.

I wonder if I can get a catastrophic policy just in case I end up in the hospital?

I find myself thinking of tropical beaches out of the US once a year taking a "Medical Vacation" to Indonesia, or Curacao.

The thought of a once a year checkup combined with warm sand and excellent diving is a cloying one.

I wonder if the math would work out.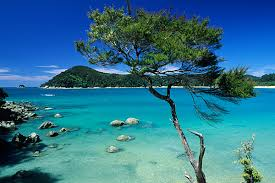 I've got till the 10th to decide what I want to do. I suppose I'll think it over and run some math. Perhaps I'll shop around for another private insurer who actually can keep the payment and billing straight on a month to month basis.