This morning over my morning coffee I noticed that the News feeds hadn't changed their headlines much.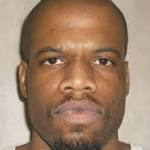 The news lead on Google is about the botched execution where the inmate later died of a heart attack.
While that's an important issue I'm somewhat disinterested. The inmate died. That was, after all the desired result of the execution.
That the inmate died in a way that was not according to plan and obviously less than peacefully isn't something I'm particularly worried about. I presume that his victim(s) didn't die peacefully either. Perhaps this was simply Karma playing out.
I'm ambivalent about the death penalty.

I used to be a staunch supporter, but now I'm not as sure as I once was. I'm not in favor of the death penalty today because there have been so many instances where the person convicted of a crime had their conviction overturned by DNA or witnesses recanting their stories.
Given these occurrences, I'm not sure that taking another persons life is truly the best solution. Death is final, conviction of a capital crime, on the other hand, may not be.
Regardless of where you stand on the death penalty, we as a society all bear the responsibility for throwing the switch.
Each of us is taking another person's life by proxy. That responsibility is something that I am not convinced I should accept.
As a result, I have voted NO in recent elections where the Death Penalty was on the ballot. Even with my NO vote, if executions are still being carried out in the name of the society (of which I'm a member) I still bear responsibility for taking another's life.
On the other hand, if I were to see someone kill another human being during the commission of a crime with my own eyes…
Sorry… Mr Killer, you're a dead man.
My thoughts on this subject may be confusing to some, but this logic illustrates a point.
You don't have to be 100% in either the liberal or conservative camp. You can use your mind and information to decide what you think is right or wrong from either side of the political coin.
In general I think our "News" organizations are failing us and that they have all become so biased as to be unreliable.
Cases in point

Why hasn't the media picked up on the recently retired Representative Keith Farnham (D) from Illinois being charged with possessing child pornography?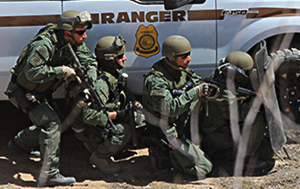 From Breitbart, Why haven't the Media Outlets reported the other cases of BLM overreach? There's an interesting article here discussing a "Land Grab" in California. Essentially the property owner has had his property value reduced to zero because he can't build, subdivide, or sell the property to anyone except an organization that will then turn the land over to the BLM.
This guys had this kind of thing happen to him twice with two different pieces of land!
There's another piece on Breitbart about the BLM that further illustrates government overreach.
This stuff is Newsworthy.
These articles are exactly why the media is supposed to be unbiased. Without the media, these kinds of abuses go on every day and allow our government to become more powerful, more abusive, and less American every day.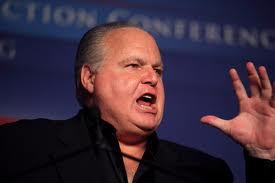 Conservatism is no longer he ravings of a few disgruntled rich, fat, white men, or the lunatic fringe whose poster boy is Rush Limbaugh.
Each and every one of us should be concerned and taking notice. If a low level organization like the BLM can get away with this kind of thing, it begs the question;
What can higher level organizations get away with?