The phone is turned off.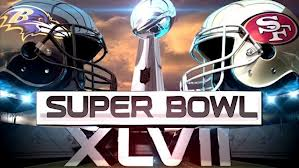 The TV is turned on.
My chips and dip have been set out a puppy-proof height. I've got beer in the fridge and all is completely right with the world.
I'm kinda hoping the Ravens take it but I'm not overly invested in either team.
I hope everyone has a great day.
If you need me… Leave a voice mail, I'll get back to you after the game
---
Update…
I lied! I was somewhat more invested in the Ravens than I let on.
Freakin Fantastic Ravens! I'm jazzed.