That I report when EDD actually does something correctly.
I spoke with an EDD representative yesterday who actually asked reasonable questions.
This was a first!
This lady asked what I'd done as a career.
I told her that I'd been a software Quality Assurance person for about 30 years.
She asked me why I'd taken a Bartending class.
I told her because I couldn't get the time of day in my previous career and that It seemed a way to get immediate employment. After all good times and bad… people drink!
She noted that this was quite a departure but she saw my point.
She didn't comment on my statement that High technology businesses were offshoring or leaving California at an alarming rate.
She did that pause thing that you hear when people are censoring themselves. I don't know if that was agreement or not but it was interesting.
This lady was a real person. She wasn't one of those creepy automatons who barely speak English and strain my universal translator to the breaking point.
She was actually a nice person.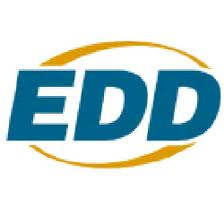 It was kind of funny, because she told me that this class didnt' qualify for California Training reimbursement.
I told her I wasn't trying for any reimbursement, I was simply reporting that since I was sitting in class 10 hours a day I obviously wasn't out interviewing. I'd answered the question on the EDD forms honestly.
She paused again… Then chuckled and said, "I see."
She asked, "If you'd been offered a job during that week would you have dropped the class?"
I said I'd have accepted the job as a priority. But, I'd have gone to the folks running the school and asked if I could attend nights and finished the class.
She chuckles again and says "I'm clearing this, we're going to get you caught up."
I was shocked. I thought there were no EDD benefits left so now I'm curious about what the they're doing. We'll see when the next batch of paperwork comes through. Heck if all I have to do is fill out paper work and they'll keep me in the system I'll fill out the paperwork.
It was nice to deal with a real person at the EDD at least once.
#EDDNOTFAIL