I don't' know about you, my inbox was full of black Friday deals and many of the stores were advertising that they were going to be open at obscene hours today.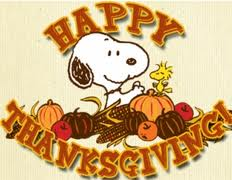 One business even touted that they'd be opening at 10 PM and closing at 2 AM!
Really???
I sure as hell have no plans to saddle up at 10 PM to go shopping until 2 AM. First of all it seems to me in this economy that is just stupid!
Talk about painting a target on your chest… Dark, mostly deserted shopping centers late at night.
A growing segment of the population who may have fallen off the unemployment roles but who are nonetheless still unemployed and becoming increasingly desperate.
I don't know about you… but that starts to add up to trouble in my mind.
Not that I'm advocating living in fear, by the same token I don't advocate anyone making themselves a target.
So my advice to everyone is this… Eat too much, have that second piece of pie. Watch a game or two, have maybe one glass of wine too many. Listen to uncle Bill or aunt Ellens stories about 1950 for the 100th time.
Watch a movie or several movies…
A good friend & I used to watch all the Alien movies on Thanksgiving day. We'd then watch Forbidden Planet and make the characters do the twist using the LaserDisc player.
Yeah… maybe childish… but we laughed and enjoyed each others company. It was our traditional Thanksgiving celebration and we looked forward to it every year.
We'd sometimes get up on Black Friday and shop other times we'd just say screw the crowds. We'd stay home eat, talk, laugh, and eat some more.
We were thankful for our families, our friends, and the time we had together.
Is it too much to ask that a few days a year we take a deep breath and just be quiet?
According to retailers, apparently it is…
Try to take a little time to say to your loved ones, that you love and appreciate them.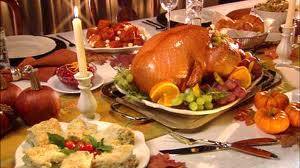 Then if you must, go out and shop.
You might enjoy just keeping your big fuzzy bunny slippers on and watching Pirates of the Caribbean, or Harry Potter with the kids.
Just a thought.
However you choose to celebrate Thanksgiving, I hope you're safe and you enjoy yourself.
Hummm… Sex before I have to get ready to go to the dinner party…. Oh Honey….
Signing off