It's been a good but very expensive week.
The car turned out very nice.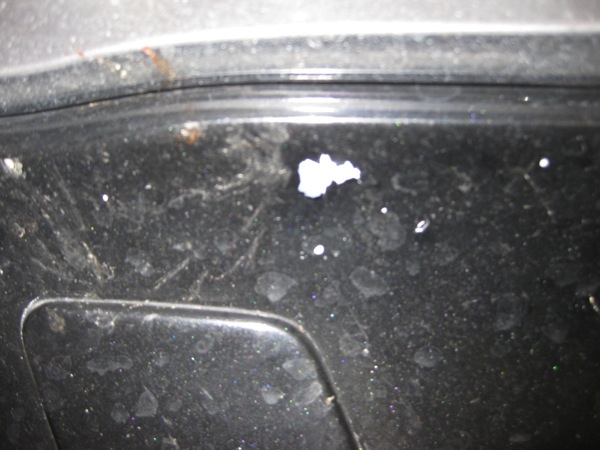 In the before and after photos, you can see the difference. I also had the front grill changed out from the normal BMW chrome to a Black Chrome. It was one of those situations where since they were going to have the bumper off the car and disassembled to do the repainting, I saved myself the labor charges by having the grills swapped out now rather than waiting to do it later.
I've always liked the look of black trim. Before, the only chrome on the car other than the roundels was the grill. The dealer had parked my beastie in the service bay nose out (very nice). And I'm sure that more than a few men dropping off their cars were thinking "Hummmm, I wonder how much that costs?"
Overall I like the look a lot more. Somehow this simple little change makes a big difference in the look of the car. It comes across leaner, & more aggressive. Now I just hope it's not too aggressive otherwise I'm going to be attracting the attention of the CHP.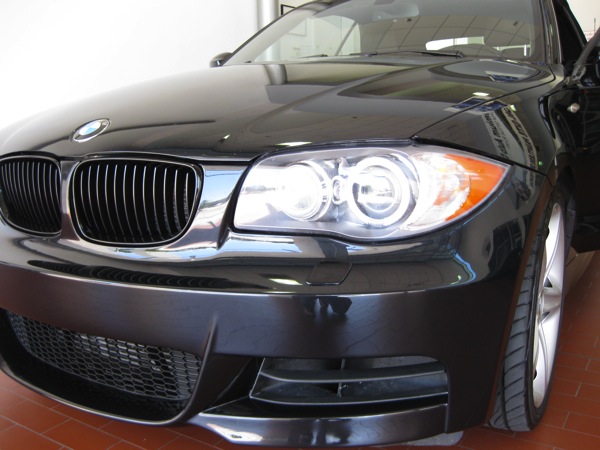 One more picture, then it's off to deal with the rest of the stuff I have to do today.