It's one of those things that I've been pondering lately.
It's pretty much universal that all humans want to get off. We're wired to seek out the neurological overload and subsequent endorphin release of an orgasm.
Most of us at some point in our early adolescence figure out;
a) That feels nice

b) That feels really nice!

c) OH MY GOD I'm dying… I've broken something… are these convulsions going to kill me? What will my mother say when she finds me like this?

d) Hmmm, I wonder if I can do that again!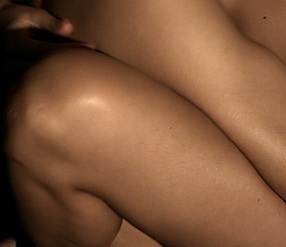 Then we're all off and running. We're trying to see what happens when we combine parts. When we do finally manage to combine our parts we find a whole new world of endorphin rush, and hopefully though not guaranteed, the comfort of loving human touch.
Some of us have funny memories about our first sexual encounter. Sadly some of us have memories of that first time being violent and wrong.
Most of us are clumsy, & awkward, the first few times, and yet somehow even in the "loss of innocence" there is a wonderful innocence in discovery.
Several times in my life I've been honored to have been asked questions by virgins of both genders. I've always said to these people;
"Make a good and happy memory. It's a memory that you will carry with you for the rest of your life and it's worth taking the time to make it a good one."
I'm also a believer in something Xavier Hollander said many years ago. "If you have to be high, or drunk to have sex… you're not ready to have sex."
Thing is… In our humanness we all have common ground. Gender is secondary to humanness or so I've always believed.
I've personally had loads of sexual fun with both genders. I've been privileged to show more than one curious straight man what sex between men is like.
To me the willingness of the person and my emotional attachment to them is top priority, we'll figure out how to make our parts fit and get off in the bedroom behind closed doors.
When we're done we'll both have smiles on our faces and hopefully be better friends…
Sometimes the intimacy is a simple touch, or listening. At the other end of the spectrum it's the deep intimacy of sex. However giving pleasure and comfort in whatever form is really nothing more than an expression of how much you care about someone.
Isn't that really what it's supposed to be about?